Agency announces new MD | Insurance Business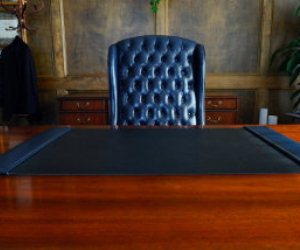 Dual New Zealand has promoted its property division manager
Andrew Beaton
to the position of managing director.
Beaton, who joined the company in October last year to set up the agency's new property division, will now assume overall responsibility of Dual's New Zealand operations reporting to Dual Asia Pacific CEO
Damien Coates
.
He will also join Coates and
Martin Stroud
on the board of directors for Dual New Zealand.
Stroud's role has also changed with the company announcing his transition to a new role of underwriting director. This will see him take on the overall responsibility of Dual New Zealand's underwriting in both property and liability along with continuing to lead its major account management.
Coates had high praise for the team during an unsettling past six months. This had seen the sudden departure and subsequent resignation of former managing director
Craig Anderson
after being hospitalised due to illness.
Following that, there were
resignations from Karen Poching and Sue Crawford
and Mathew Abbott's role of Accident & Health manager was made redundant.
In February Dual also announced a restructure of its liability business and appointed three new product heads, Shanti Shafqat, Daniel Leddy and Mike Owers.
With Shafqat and Leddy departing recently, these and further roles had become available.
Coates, who took over the responsibility of Dual after Anderson's departure, told
Insurance Business
the team had been outstanding.
"Martin's contribution over the last six months has been tremendous and it is his, and the rest of the team's phenomenal effort that has allowed us to now make significant investments to take the business forward," Coates said.
"Andrew has significant experience in managing and leading a large underwriting business and with Andrew having now successfully launched our property operation it allows us to utilise this experience in a much broader role."
He said the business had actually achieved double digit growth in the first six months.
"Whilst it's taken me time to implement the right structure and get the right people on the bus, I'm incredibly proud that the team, with the support of our brokers, has achieved 13% growth in the first half."
Coates said he would continue to provide strategic support to what he believed would be the highest growing region in Asia Pacific.
Beaton said Dual had already made a series of new appointments over the last month.
These included Luke Edmonds joining as operations manager, Sally Davis and Jade Hernon joining to further strengthen Dual's claims function and Hayley O'Neill, Razia Zaahid and Anjana Govind joining its underwriting team.
Beaton said: "In addition to these new appointments we will be looking to invest further in the New Zealand market with a further five roles to continue to support the growth in our property and liability portfolio.
"It's an exciting time at Dual and I'm thrilled to be leading the business through the next stage of growth," he added.