AIG mulls global job cuts but reaffirms long-term investment goals in NZ | Insurance Business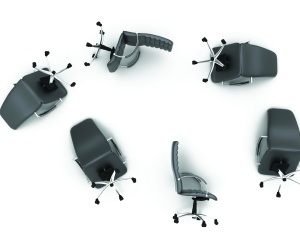 AIG
New Zealand is remaining tight-lipped on how global job cuts will affect its Kiwi operations but has hinted at 'exciting projects involving quite complex, long-term investments' in NZ.
Meetings were held in their Auckland offices yesterday to discuss the implications of the
news
but New Zealand CEO
Cris Knell
said it was too early to discuss details.
In a statement released exclusively to
Insurance Business
yesterday, Knell said: "The changes announced by AIG will impact all levels of the organisation in all geographies, but it is too early to discuss precise details of the impact."
"Rest assured that we will comply fully with employment regulations and ensure any changes to our operations here are made with respect, transparency and fairness."
The news that the American insurance giant was cutting 3 per cent of its global workforce came as it announced earnings that surpassed expectations.
The company announced late last week it had taken a US$265m severance charge at the end of 2013 to cover job cuts primarily in AIG's property casualty unit, one of the company's main divisions which covers homes, cars and businesses. The cuts are estimated to amount to about 1,500 people.
According to the
Financial Times
, CEO Robert Benmosche told staff in a memo: "Ultimately, we know that simplifying AIG will help you work more effectively, be more empowered to make decisions, and to be more informed."
The insurer, which faced near failure when financial bets tied to the subprime mortgage market backfired, is returning to its core businesses under Mr Benmosche.
Profits at the insurer were US$2bn in the final three months of last year, beating expectations, compared with a loss of US$4bn in the same quarter a year ago, when it was hit by losses related to Sandy, the superstorm that hit the northeastern US.
Knell echoed the move towards streamlining: "Whilst it is too early to go into specific detail regarding AIG's operations in New Zealand, we are already working on a number of exciting projects involving quite complex, long-term investments in technology that should deliver great outcomes for our clients.
"Our goal is to streamline our business to serve New Zealand customers more effectively and to ensure AIG's ongoing success to protect jobs and enable sustainable long-term growth in our business."