All Black great turned AIG global ambassador, now local hero | Insurance Business New Zealand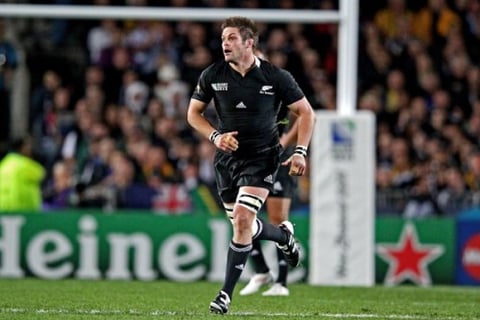 Ex-All Black captain Richie McCaw is being hailed a hero after flying rescue teams to quake-hit Kaikoura following Monday's 7.5 magnitude earthquake.
McCaw, who is a commercial helicopter pilot, said he decided to help as much as he could after being woken in the early hours of the morning.
While he admitted to finding the situation 'a bit scary' initially, by dawn he was helping to fly two Urban Search and Rescue teams to Kaikoura where one person had died when their homestead collapsed.
"From there, we took the fire service just north and south of Kaikoura to check out all the slips and make sure everyone was accounted for," he said.
From the air McCaw said he could see 'big cracks in the road, cracks in the side of the hills, and obviously slips', according to a report by the
NZ Herald
.
"At one point, the railway was way out over the sea – it had been pushed out by slips. It would not have been a nice place to be at midnight [that] night."
With Kaikoura effectively cut off from State Highway 1 access both north and south, McCaw was anticipating his helicopter skills to be in high demand.
Indeed, he later described the two days he'd been involved in the rescue effort as 'full on' in a post on Facebook which had received 28,000 likes in the first two hours.
Since retiring from his All Black skipper role, McCaw has also been busy fulfilling his duties as an
AIG
global ambassador.
Just last month he was sharing his sporting and leadership insights with Australian insurance brokers with the aim of applying them in the business world.
Related stories:
Aussie brokers take advice from All Black great
Richie McCaw's new role at AIG