Allianz Partners links up with online travel platform | Insurance Business New Zealand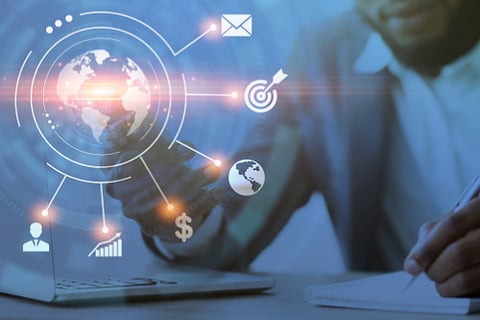 Allianz Partners has partnered with online travel agent (OTA) Jettzy to provide travel insurance integrated into the latter's flight booking process.
This is Allianz Partners' first tie-up with a New Zealand-based OTA. Travel insurance issued and managed by Allianz Partners will be integrated into Jettzy's online booking platform, which simplifies the process of obtaining insurance for the customer.
"We're optimistic about the rebound of travel on the horizon and taking the time now to continue to expand our presence is an important part of our strategy," said David Wallace, chief sales officer of Allianz Partners. "Research shows that more travellers, especially those in the younger demographic, have an increased appetite for travel insurance in the post-COVID-19 world. This view is shared among our existing retail travel agent partners, whom we continue to support, as well as our new partner Jettzy."
Jettzy is a flight booking engine that canvasses major airlines to help customers search, compare and book domestic and international flights. The company was founded by Peter Li, a veteran of the travel industry who spent more than a decade at Air New Zealand. Ice Angels, a leading New Zealand angel investment network, is one of its main funders. Jettzy said that being a New Zealand-owned and -operated company sets it apart from other large global OTAs, as its profits are retained in New Zealand, rather than directed overseas. Jettzy plans to launch in other markets across the Asia-Pacific region.
"It's important for Jettzy to collaborate with the world's leading travel suppliers but also ensure our revenue stays in New Zealand," Li said. "We're pleased to be keeping things local by collaborating with the Auckland-based team at Allianz Partners."