Allianz Partners to sponsor Women in Insurance Summit 2019 | Insurance Business New Zealand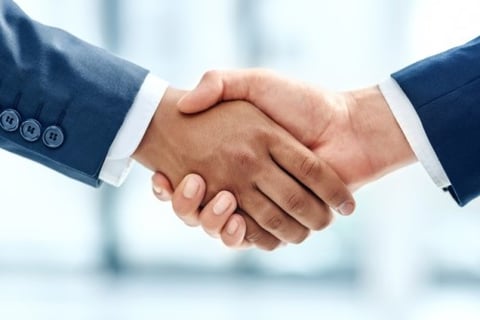 Over 120 insurance professionals gathered to attend the inaugural Women in Insurance Summit in Auckland last year, which featured high-flying women from across the industry who delved into some of the most topical issues within the sector.
The spotlight was on overcoming unconscious bias, the gender pay gap and discussions around quotas and targets. Attendees this year can look forward to another vast array of speakers including entrepreneur and fashion designer Karen Walker, Kiwibank head of insurance Larissa Vaughan and Emma Thomas, CEO of Achmea Australia, along with a range of panel discussions targeting issues including flexible working, leadership and resilience.
Leading travel insurer Allianz Partners has announced its sponsorship of the summit, and says the event will be "a great opportunity" to start conversations which will ensure the insurance industry's success.
Allianz Partners spoke to Insurance Business about its decision to sponsor the event.
IB: Can you tell us why Allianz Partners has chosen to sponsor our Women in Insurance Summit?
Allianz Partners: Gender balance is essential for companies, economies and communities to thrive. The onus is on all of us to share the responsibility for creating a gender-balanced world.
IB: Why are events like this important for the insurance sector?
Allianz Partners: As well as being a great opportunity to network with other likeminded individuals, we believe that women are a vital part of the insurance industry and that these conversations are necessary in securing a prosperous future for the sector.
IB: How is Allianz Partners supporting the women in its own workforce?
Allianz Partners: Gender equality benefits everyone. As a business, we are focused on getting the right people in the right roles and supporting good employees to try and retain them. We do this regardless of gender, ethnicity or age.
The focus for us is about driving diversity in all areas, as this creates a well-balanced workforce and challenges us in how think and operate on a day to day basis.
Our People Policies are inclusive and as a business we genuinely try to be as fair and as flexible as we can be to help our employees through all aspects of their employment with us.
IB: What diversity and inclusion issues should be at the top of insurers' minds in 2019?
Allianz Partners: At a minimum, businesses need to make sure that they are in line with all of the current legislation. From there it is about understanding how diversity can enhance your businesses success and encouraging employees to be inclusive and accepting of diversity. Good people policies can help to guide decision making processes to make sure you are being fair and consistent on how you treat your employees. From time to time it is good to challenge yourself and consult with others to check your decision making is robust and no unconscious biases are at play.
Businesses need to support all their employees to have a good work-life balance. A balance needs to be struck which adequately addresses work commitments, with home life and developing fulfilling relationships with others.
Find out more about this year's Women In Insurance Summit now.