'All-time low' pricing affecting key insurance market | Insurance Business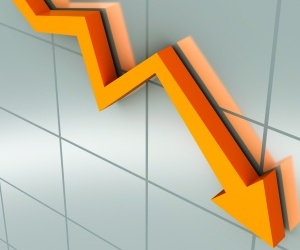 Marsh has released its latest report on the state of political risk insurance and the coverage is a strong buyer's market.
The international brokerage said in its latest market update that even with growing global concerns, an influx of capital and strong competition are keeping prices at an "all-time low."
"Abundant capacity and strong competition have contributed to a generally favourable marketplace for buyers of political risk insurance globally as the second half of 2015 approaches," the update notes.
"Despite growing concerns about global political and credit risks and a recent increase in loss notifications — which will likely translate into some losses for insurers later this year — insurers generally view political risk as an attractive line of business in which to compete.
"And with pricing at an all-time low, multinational companies are increasingly purchasing political risk insurance to protect shareholder value, support growth in foreign markets, and help secure financing from lenders."
With market capacity globally now eclipsing the US$2 billion mark for a single policy, capacity in the market is now "nearly double the available capacity just six years ago," the update continues.
"This increased capacity reflects a shift away from traditional property and casualty lines toward more profitable specialist classes of insurance.
"Many traditional insurance lines, such as property and directors and officers (D&O) liability, have become crowded with competitors, contributing to prolonged soft pricing and limited underwriting profits.
"Insurers have also not been able to generate much investment income because of low interest rates, which had led them to expand their product offerings to find new sources of revenue."
Evan Freely, Marsh's global credit & political risk practice leader, noted that even with a more volatile world, insurance losses are yet to dip to catastrophic levels which has led many in the industry to re-affirm their stance on political risk.
"The global political risk landscape continues to be shaped by falling oil prices, geopolitical tensions, and regime change, whether as a result of constitutional elections or otherwise," Freely said.
"But these trends have not yet translated into catastrophic losses for insurers. Combined with the lack of profitability in more traditional insurance markets, this has led many insurers to essentially 'double down' on their investments in political risk."
With a highly competitive market, Freely noted a growing trend in political risk insurance which could offer opportunities to both insurers and brokers alike.
"Although insureds can pick and choose specific countries to insure, political risk can often emerge in unexpected places," Freely said.
"For this reason, most companies are now purchasing multi-country political risk insurance policies instead of single-country policies."