American International Group reports Q3 financial results | Insurance Business New Zealand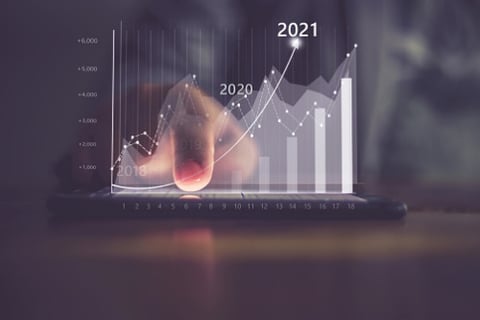 American International Group (AIG) has reported its third quarter (Q3) 2021 results, with net income attributable to AIG common shareholders of US$1.7 billion (approx. NZ$2.4 billion), a significant increased from the US$281 million (approx. NZ$395 million) collected in the prior year quarter.
"We continue to build momentum and execute on our strategic priorities as evidenced by another quarter of outstanding financial results," said AIG president and CEO Peter Zaffino. "Against the backdrop of a very active CAT season and the ongoing global pandemic, AIG colleagues demonstrated continued resilience and are performing at a high level delivering value to our stakeholders and excellence in all that we do."
The global insurer's general insurance unit performed well in the quarter, with gross written premium (GWP) of US$9.3 billion, up 13% from the US$8.6 billion achieved in the prior year period.
In North America, net written premium (NWP) jumped by 17% in the three months ended September 30, 2021, hitting US$3 billion, up from US$2.6 billion in Q3 last year. That was largely driven by commercial lines growth of 18%, with North American NWP jumping from US$2.2 billion in Q3 of 2020 to US$2.6 billion in the same period this year.
AIG's international commercial lines business also experienced a hike in the third quarter, with a 15% jump in NWP in the third quarters of 2020 and 2021, increasing from US$1.8 billion to US$2.1 billion.
The general insurance combined ratio improved by 7.5 points to 99.7% from the prior year. The global insurer has attributed this to strong underwriting results, lower catastrophe losses, and reinstatement premiums.
"General insurance delivered very strong results demonstrating the underwriting discipline now embedded in our culture and the benefits of our volatility reduction efforts through a well-articulated risk appetite and reinsurance program that performed well," Zaffino commented. "Net premiums written grew by 11%, driven by commercial lines growth of 17%, which was balanced between 18% growth in North America and 15% growth in International reflecting improved retention, outstanding levels of new business, and a continued strong rate environment."
AIG's life and retirement business was a strong contributor to the group's profitability in Q3 2021, delivering adjusted pre-tax income of US$877 million and a return on adjusted segment common equity of 12.2%.
However, AIG has continued to separate its life and retirement business – recently completing the sale of a 9.9% equity stake for US$2.2 billion in cash to Blackstone. The giant also revealed that an IPO is on the cards for its life and retirement business in 2022.
"AIG's performance in the third quarter and through the first nine months of the year validates the strategy we have been executing on over the last few years," Zaffino added. "We have vastly improved the quality of our portfolio by delivering superior risk solutions, we continue to embed operational excellence across the organisation, and we recently reached a significant milestone toward making life and retirement a standalone company by closing on the sale of a 9.9% equity stake to Blackstone. AIG is well on its way to becoming a top performing company that delivers sustainable profitable growth over the long-term."