AMP reaffirms commitment to good conduct post-financial results | Insurance Business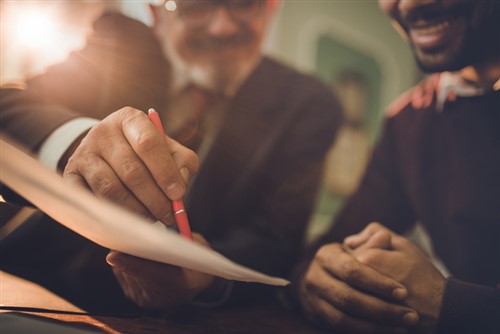 AMP New Zealand has reaffirmed its commitment to good conduct and culture after releasing its FY18 results, which saw its wealth management business take $57 million in earnings.
New Zealand managing director Blair Vernon said that market conditions were undeniably tough over the past year, primarily driven by the reputational impact of the Australian Royal Commission which saw the firm's Australian net profit drop by a massive 97%. He says AMP New Zealand will now focus on separating its wealth management business into a standalone unit, and completing its sale of its life arm to Resolution Life.
"It was undoubtedly a challenging year, and I'm really proud of how our business has responded to the challenges it's faced," Vernon told Insurance Business.
"The team has collectively focused on doing the things that matter – both in terms of giving financial advice to clients and paying a significant number of claims, both within our life business and our general insurance business through Suncorp. We've also done lots of work with our clients in terms of preparing them for their financial future, which is going to be very different over time with regards to needs and outcomes."
"From a customer perspective, we've been pretty forthright about issues of conduct and good culture," he explained. "That's certainly had a commercial impact on the company; we accept that, and we've acknowledged that we'd rather be proud of the way we conduct ourselves in terms of advice and conduct in the market, as opposed to simply posting one-sided sales results."
Vernon says AMP's lowered wealth protection performance was also partly down to adverse lump sum claims and reinsurance capital loss, where the firm experienced losses of $13 million in FY18, but says lapse performance nonetheless remained strong at 11.9%.
"That is the nature of insurance, and this will occasionally occur," Vernon said. "Of course the critical thing is being able to pay claims for those who are insured in their time of need. That's one of the reasons why we embarked on a very substantial programme of reinsurance last year."
"When it comes to conduct, we're continuing to drive a programme that we've been maintaining over a number of years, and we've been very clear on our uncompromising view on advice quality for many, many years," he concluded.
"We've been particularly targeting advice quality as it relates to churn since 2013. We also addressed issues around soft commissions, and that resulted in a substantial fall-away in new business. That's a direct consequence of the action we've taken, and so we accept the commercial impact of being strict and robust in terms of good conduct outcomes.
"We're not resting on our laurels, and we're not for a moment underestimating that there are industry-wide issues. Last year, we took a leadership role by immediately terminating offshore incentives, which at the time was seen as an outlier activity. We therefore stand by our record thus far, we welcome scrutiny, and we will work with the Reserve Bank and FMA as soon as we have our report to hand."