Another management loss for major insurer | Insurance Business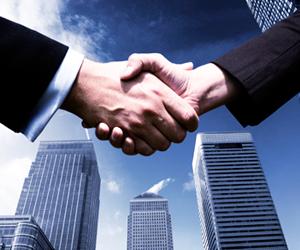 Lumley
Insurance NZ manager Brent King is the latest big name to flee the ship after a string of key departures before him.
King, who was branch manager for Lumley's Christchurch office, is leaving the beleaguered recently-merged company to take up a senior role at
Marsh
starting in September.
His departure follows that of
CEO John Lyon on 18 July
and Lumley's manager of the broker small business team, Brett Cowley, who has left for
Crombie Lockwood
.
Other staff members have left Lumley for brokers such as Aon and new underwriting agency
Delta
Insurance.
Insurance Business
received one comment that
NZI
(also part of
IAG
) was acting as if it owns Lumley which was 'a major reason to resign' plus the fact that "NZI assume they will get the top jobs while Lumley staff will be the plebs."
While Lumley's new owners IAG decided not to comment on this latest departure, spokesperson Denise Bailey had said previously the exodus from Lumley was within what was considered normal under the circumstances.
She had
defended IAG's treatment of Lumley staff
and maintained the company was doing its best to retain the talent.
"We have reassured them [Lumley staff] that we will leverage the capabilities and strengths from both organisations; be fair, inclusive and equitable in our treatment of people; and operate in a transparent way," she said in a statement to
Insurance Business
.
"One of the benefits of the acquisition is the experience and capability of Lumley employees."
Brent King started at Lumley in 1991 and before that worked at Security & General Insurance and the National Insurance Company of New Zealand.
Marsh spokesperson Denise Moller said Marsh would benefit greatly from King's considerable knowledge and experience.
She said: "We are delighted to confirm that Brent King will be joining our Christchurch office in September to head up their Risk Management team.
"Brent brings a wealth of experience in this area from Lumley and will be focused on growing our business in Canterbury following some of our recent successful wins there."