Anziif risk conference looks set to be a feast of insight | Insurance Business New Zealand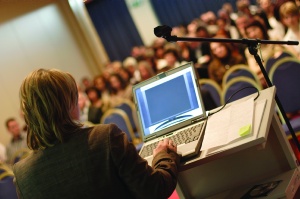 Industry professionals attending this year's Anziif 2014 Risk Rendezvous won't just be enjoying a feast of insight and information to help their business adapt to the current economic landscape.
The Insitute is promising attendees the chance to have their tastebuds tickled by tv celebrity chef Michael Van de Elzen, of Food Truck fame, who is designing and hosting the conference dinner.
Anziif spokeswoman Dimity Mannering said Risk Rendezvous, which is being held from 22-23 July, is one of their headline New Zealand events.
"This year has a great line up of speakers on very current insurance topics in relation to business, marketing (especially LinkedIn), leadership and business, finance and law," she said.
"Our speakers include executives from Saatchi and Saatchi,
QBE
, BNZ and
NZI
."
Kate Nankivell of Force of Nature will describe how professionals can leverage the power of LinkedIn through effective networking and social selling to develop their business while award winning Australian businessman and world class speaker Brad Smith of braap motorcycles tells how he overcame numerous challenges to make his dream a reality.
Stressing the tagline 'Feed the Mind', this year's conference boasts a line-up of food-inspired titles with talks including
An Appetite for Rebuild
, with Peter Townsend from Canterbury Employers' Chamber of Commerce outlining the factors involved in surviving New Zealand's greatest natural disaster and the way forward for business.
Then there is
Gorging on Growth
, which has BNZ's Tony Alexander explaining how businesses will have to prioritise less toward generating more customers and more towards securing and retaining good staff.
Other speakers include Justin van Soest of QBE talking about contract works, Hamish Kerr of Scope hosting a fraud session and Garry Taylor from NZI discussing square metreage issues, the anticipated underinsurance.
Interactive breakout sessions from
Leon Briggs
of
Cunningham Lindsey
on business interruption,
Ryan Clark
of
AIG
on cyber risks and Alistair Darroch of DarrochForrest on health and safety reform are also on the agenda.
Registration for the Sky City conference, which has been accredited for 10 CIP points, closes on Friday 4, July, 2014 and can be made online at
www.theinstitute.com.au
.