Are Kiwis sufficiently covered? | Insurance Business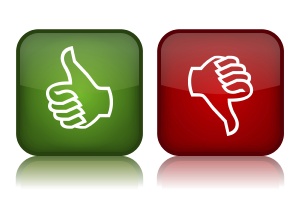 A new survey from consumer satisfaction company Canstar Blue has revealed that fewer Kiwis are confident that their home and contents are sufficiently covered by their insurance policies.
According to Jose George, Canstar NZ GM, the number of Kiwis who said they had enough cover had declined from 83% to 72% over the past four years.
"In places where property values are high and rising, this number drops even further. Just 64% of Aucklanders and those from the Bay of Plenty are confident they have enough cover," said George.
When it came to customer satisfaction, the survey indicated that most Kiwis were happy with their insurance providers, as 79% renewed their policy with the same insurer. The results also indicated that Kiwis had a tendency to stick with a provider that they had another insurance policy with, at 63%.
According to Canstar, the main drivers of customer satisfaction were communication, 29%; quality of service, 27%; and value for money, 26%. Other drivers included ease of claim, 7%; speed of response, 7%; and process, 4%.
Topping the list of home and contents insurance providers, for four years in a row, was
AA Insurance
− the only provider to receive five stars for overall customer satisfaction. Other high-scorers for home claims satisfaction were
AMI
Insurance,
NZI
, State Insurance, Tower Insurance,
Vero
, and BNZ.
The survey also revealed a concerning trend in NZ: many Kiwi homeowners were not helping themselves protect their home and property.
The survey showed 30% often slept with their windows open, and 14% left their windows open when they left the house. Meanwhile, only 40% of survey respondents protected their homes with burglar alarms.
Another interesting statistic revealed by the survey was that Kiwis were more concerned about the theft of their precious memories, with a third naming photographs as their most inconvenient loss, than their jewellery (12%).
The outcomes reported were from the 641 respondents who had home and contents policy insurance and had made a claim in the last three years in New Zealand. These respondents were part of 2,500 Kiwi consumers surveyed by Canstar Blue across a range of categories to measure customer satisfaction.
Related Articles:
Quirky contents claims highlighted to encourage customers
Insurer secures award for third time