Are your clients protected against bad debt? | Insurance Business New Zealand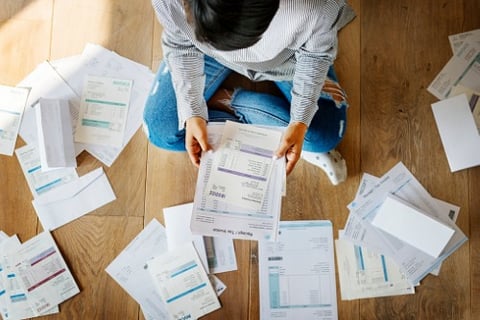 Trade credit insurance is a well-known product globally and is something many European businesses have by default, but according to specialist trade credit insurer Atradius, New Zealand is still catching on to the risks that it protects against.
Atradius is a global trade credit insurer, and has been operating in Australia and New Zealand for over 150 years. According to Oceania managing director Mark Hoppe, market saturation for this product is still relatively low – only an estimated 6-10% of businesses that rely on customers paying on time hold trade credit insurance. He says the primary factor that puts businesses off is cost, but that in most cases, the exposures can come at a significantly higher cost if the revenue they expect does not arrive on time.
"The market penetration for trade credit insurance is fairly low, and one of the issues we've faced is communicating its importance to businesses," Hoppe told Insurance Business.
"There are two main things we encourage businesses to look at," he explained. "The first is the pure insurance side of things, which assesses whether or not you can afford to have a bad debt. Quite often the largest exposure a small business has is the money that it's owed, and they don't always have other fixed assets, so that can really stifle them when they're trying to grow.
"The other side is really all about growth."
Hoppe says he has seen businesses growing from $2 million to $10 million, $20 million and $30 million over the course of several years, and the reason they had the confidence to take on new contracts and encourage growth was down to the protection offered by trade credit insurance. He says businesses have seriously questioned their willingness to take on risk without the assurance of being paid on time, and so a lack of protection could substantially inhibit a business's potential to expand.
"If you're a small business and someone offers you a contract with large exposure, there might be some hesitation in accepting it because the risks are too high," Hoppe said. "Trade credit insurance really allows them that confidence to grow, to break into new sectors and explore new markets."
He acknowledged that the price can be substantially above that of other commercial insurance products, but says it becomes a case of looking at the relative benefits.
"We encourage people to consider their exposures, which are generally a lot more than the cost," he stated.
"I always say to businesses – if paying this premium could help you double your business in 2-3 years, would you do it? The answer is always 'yes'. So it's really a conversation about the benefits, rather than looking at the initial cost."