Argo prepares for multi-million underwriting loss for Q4 | Insurance Business New Zealand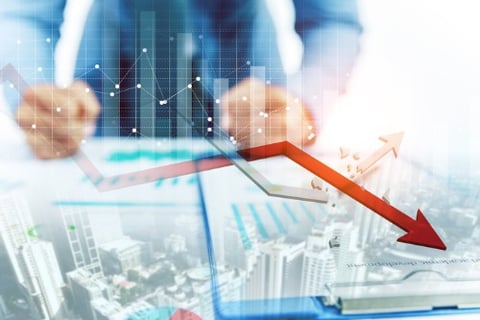 Argo Group International Holdings, Ltd. has painted a picture of what's to come when it releases its fourth quarter 2019 financial results in the final week of February, and it isn't rosy.
The Bermuda-headquartered enterprise said it expects to report an underwriting loss of approximately US$114 million (around NZ$176.9 million) for the period. Culprits include prior accident year losses of approximately US$77 million, current accident year losses of approximately US$30 million, catastrophe losses and related reinstatement premiums of approximately US$3 million, and additional operating expenses of approximately US$12 million.
In addition, the Q4 results will also reflect non-operating charges such as a goodwill impairment of approximately US$16 million related to Argo's European business unit, as well as other corporate expenses of approximately US$8 million.
Perhaps what's interesting though are the "expenses of approximately US$18 million related to losses and impairments on certain long-lived assets that are held for sale, primarily a corporate aircraft and real estate properties; the cancellation of contracts related to certain sponsorships and marketing services; and to severance costs associated with separation from Argo's former CEO."
It can be recalled that around this time last year, then chief executive Mark E. Watson III was heavily criticised for the company's strategy and expense structure.
In a nearly 6,700-word long shareholder letter in February 2019, Voce Capital Management LLC asserted: "Argo's corporate expenses are not only shockingly high – they are also shockingly inappropriate, including extravagant perquisites, personal use of corporate property such as company-owned aircraft and housing, gross misallocations of capital on wasteful items and frivolous vanity sponsorships, and an overall spendthrift culture that misdirects company assets to support the lifestyle and hobbies of the company's CEO at the expense of shareholders."
Watson stepped down as chief executive in November 2019, and last month the international underwriter revealed it had entered into a cooperation agreement with Voce to effect changes to the composition of Argo's board of directors.
Meanwhile, commenting on the latest numbers, interim chief executive Kevin Rehnberg stated: "Argo's results for the 2019 fourth quarter and full year are clearly unacceptable. The industry is experiencing rising claims severity in several lines of business. We have taken appropriate action to adjust our current and prior accident year loss ratios in response to these conditions and to specific information received in the quarter."
Rehnberg is optimistic and is of the view that the actions taken strengthen the insurance group's balance sheet and position it for a more profitable future.
"We are experiencing substantial rate increases across our platform, with strong double-digit gains in international and certain US liability lines," noted the interim boss. "Our capital position remains strong, we are continuing to refine our product strategies, and we are well positioned to take advantage of opportunities in the specialty commercial insurance marketplace."