Asbestos cover now on offer | Insurance Business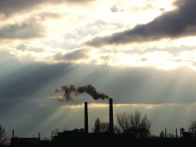 NZ underwriting agency
Delta Insurance
has launched a new Environmental & Pollution Liability product this week which brings a number of firsts to the market – thanks, in part, to local brokers highlighting the need.
While there are some offerings in the New Zealand market,
Delta
's general manager Craig Kirk said they are all done from overseas.
"We'd be the first local insurance provider underwriting on the ground, servicing on the ground, and promoting our product on the ground, so we think there's an opportunity there because the other competitors haven't really focused on it," Kirk told
Insurance Business
.
While Delta's backers Allied World have an advanced offering in the US, Asia and Australia, which made for a great source to draw from their knowledge and expertise, managing director Ian Pollard said it was local brokers who opened their eyes to the potential in New Zealand.
"We've talked to our close broker partners and realised there was definitely a need and they're chomping at the bit for us to launch this product," he said.
"I think it's either just not been truly understood as an exposure or there's been a slight misconception that it's covered elsewhere."
It's no surprise that the demand for protection is on the rise – prosecutions of companies for environmental contamination have increased from 39 to 101 per year on average over the last 20 years, according to a Ministry for the Environment report.
Because the courts do not have to prove an incident was intentional – so businesses will be liable under statute whether their actions were negligent or otherwise – over 80% of companies plead guilty and over 90% are convicted.
With fines for breaches reaching figures as high as $300,000 and an apparent greater willingness from local authorities and other third party claimants to bring civil actions, Delta said traditional liability insurances are woefully lacking.
Kirk said Delta's product has two variations – one tailored towards contractors such as demolition companies, construction firms, asbestos handlers or removalists, or transportation companies; and the other focused on fixed sites such as manufacturing plants, farms, waste management companies, or storage facilities.
"If you had something like an underground storage tank that's been leaking over a ten year period, there's just no cover whatsoever under traditional liability policies," Kirk said.
"Similarly, with statutory liability - there's an element of cover for prosecutions under the Resource Management Act but clients won't be getting cover for civil claims made against them or clean-up costs and other first party aspects such as the public relations response, business interruption and that sort of thing.
"For us, one of the big areas is the crisis response situation, which there currently isn't much in the current market for that sort of thing. With pollution, similar to cyber, you need to act swiftly."
Fines and penalties are also covered, with the new policy providing additional protection while sitting alongside a Statutory Liability policy which would respond in the first instance.
"The other products in the marketplace won't cover fines and penalties so that's where we're looking to draw from our knowledge of the New Zealand market and provide a more comprehensive solution that dovetails with existing policies such as Statutory Liability or General Liability insurance, so that's definitely a point of difference for us.
Kirk said while broader pollutants such as effluent, diesel spills or discharge were important to include, one of the reasons behind their decision to look at the unique issue of asbestos, which is fully excluded under most other policies, was because it fit with the Delta ethos."
"Most of the enquiries to date have been on the contractor side, with asbestos being the big area of concern.
"It's an opportunity in that it's a coverage need, but it also fits our philosophy that we're niche, we're specialist, and we're looking to think outside the box."
Indeed, the company has worked closely with environmental consulting firm 4Sight Consulting to get insight on the real life day to day exposures businesses face and, as they did with their
Cyber Risk Management whitepaper
, they are also working with Auckland University to produce one in this subject area, to be published in the near future.
Delta has run a series of launch presentations in Wellington, Christchurch and Auckland this week and will visit other centres through the summer.