Asteron Life offers solution for broker conflict of interest | Insurance Business New Zealand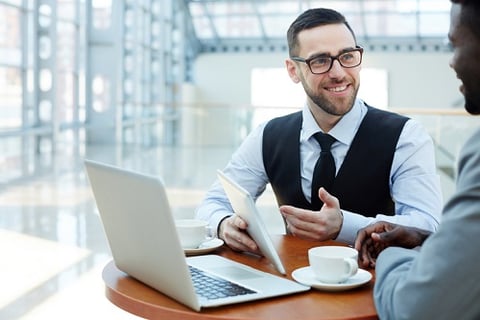 Asteron Life has welcomed the FMA's report into churn practices in life insurance, stating it's committed to sustainable and affordable cover for its customers, and has encouraged advisers to move to hybrid models with lower up-front commissions and higher renewals.
An Asteron Life spokesperson told Insurance Business they believes hybrid models lead to better support and services, and improved customer outcomes. Over the past few years, close to 50% of Asteron Life's business has been written on these types of commissions.
"We welcome any work to improve customer outcomes in the personal insurance space, and take seriously the FMA's findings that a small number of advisers may be acting against customers' best interests," an Asteron Life spokesperson told Insurance Business.
"Advisers play an important role in providing New Zealanders access to personalised financial and insurance advice, and we rely on advisers to work with us to put customers' needs and interests at the forefront of what they do. The majority of advisers are committed to providing support, understanding and guidance that enables their clients to manage through some of the most challenging of personal circumstances."
The comments come in the wake of the Financial Market Authority's (FMA) report into Life insurance replacement business in which it censored four registered financial advisers (RFAs) by issuing warnings for breaching obligations under the Financial Advisers Act (FAA) of care, diligence and skill. Several more were investigated and the FMA said it would continue to "keep an eye" on them.
The FMA concluded in its report that high up-front commissions and strong soft dollar incentives such as offshore trips were influencing advisers' behaviour and causing a conflict of interest, which was leading to poor customer outcomes.
In February, Asteron Life executive general manager of distribution Cris Knell said the insurer welcomed any discussion on adviser remuneration when questioned about its offshore trip to Dubai and Morocco this year for qualifying advisers and their partners – the insurer declined to confirm the headcount and cost of the trip.
Partners Life, Sovereign and Fidelity Life also all declined to disclose the headcount and cost of their trips, which are to Hawaii, Greece, Fiji and New York respectively.
Knell said at the time, while the insurer supported "reasonable compensation and recognition for advisers," it was also committed to sustainable and affordable life insurance for its customers.
The FMA announced in the report that it would be looking into insurers – also known as Qualifying Financial Entities, which include banks that white label insurers' products – to determine their responsibility to sustainable insurance practices and to ensure customer interests are placed ahead of insurer and adviser interests.
Partners Life chief executive Naomi Ballantyne said that poor customer outcomes were the fault of advisers' morals and were not caused by high commission and incentive structures designed by insurers such.
This claim was strongly rejected by the FMA which said it was disappointing to see insurers continue to shirk their responsibility when its report, and data included in the report, clearly indicated that certain advisers were not only influenced by commissions and soft dollar incentives but didn't even recognise the practice as a conflict of interest.
Related stories: