AUB Group makes major swoop | Insurance Business New Zealand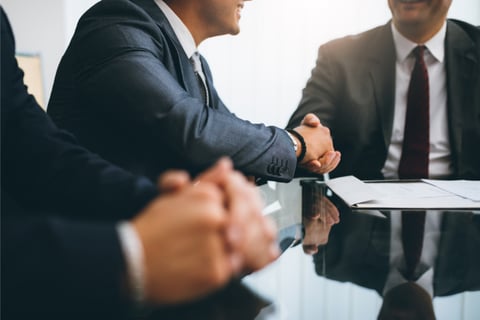 London-based Lloyd's wholesale broker Tysers will be acquired by Australia's AUB Group Limited for AU$880 million.
"The acquisition represents an important next step in the AUB strategy to build out our client offering and risk expertise," stated AUB Group chief executive Mike Emmett in an Australian Securities Exchange announcement this morning.
"Lloyd's is the largest insurance market in the world. Tysers provides AUB Group the ability to access a diverse range of risks and insurance types for our clients and broker networks in Australia and New Zealand while also gaining the capability to accelerate the establishment of new agencies in these markets."
Writing annual gross premiums worth AU$3.6 billion and employing more than 1,000 people, Tysers is described as the sixth biggest wholesale broker in the Lloyd's marketplace.
The Sydney-headquartered group said its UK swoop from seller Odyssey Investment Partners will be funded from proceeds of a AU$350 million equity raising, a placement of AU$176 million of AUB shares to the vendor of Tysers, and a new AU$675 million multi-currency debt facility.
Commenting on the deal, Tysers CEO Clive Buesnel asserted: "AUB is the perfect partner to allow Tysers to continue our proud history and support our growth ambitions. The strategic and cultural alignment is clear, and we are excited about executing on future opportunities together.
"We are proud of our culture and track record and look forward to working collaboratively and innovatively with AUB."
Under the transaction, which is subject to regulatory approvals, Emmett and AUB non-executive director Peter Harmer will be appointed to the board of directors at Tysers.
Emmett said: "Clive Buesnel, Tysers CEO, is a highly respected insurance executive in the Lloyd's and London market, and we are delighted to welcome him and the Tysers team to the AUB family as we embark on a new chapter for both AUB Group and Tysers."
Meanwhile, as soon as practicable after completion of the acquisition, PSC – an Australian-listed insurance broking and insurance intermediary business with existing UK retail broking capability – will snap up a 50% stake in Tysers UK Retail as part of a 50/50 joint venture with AUB.