Auckland High Court slaps AIA with penalty over misconduct | Insurance Business New Zealand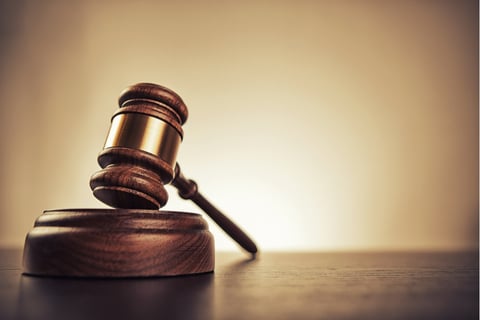 Life insurer AIA has been ordered by the Auckland High Court to pay $700,000 in pecuniary penalty for breaching the Financial Markets Conduct Act 2013.
Based on three core breaches regarding incorrect and misleading communication to customers, the case was between the Financial Markets Authority (FMA) - Te Mana Tātai Hokohoko and first defendant AIA New Zealand and second defendant AIA International.
"The Financial Markets Authority alleges that the defendants have breached section 22 of the Financial Markets Conduct Act 2013," said Justice Michael Robinson in his judgment. "On 27 October 2021 FMA filed an Amended Statement of Claim seeking declaratory relief and a pecuniary penalty in respect of three causes of action.
"On 28 October 2021 AIA filed a notice admitting all the facts and causes of action alleged. AIA accepts the Court should make the declarations and impose a pecuniary penalty. The FMA and AIA agree that a penalty of $700,000 is in order. They ask the Court to impose a penalty of that amount."
While the penalty amount was ultimately a matter to be determined by the Court, Justice Robinson was satisfied that the proposed figure was appropriate, given – as also highlighted by the FMA – the insurer's admissions, self-reporting, cooperation during the regulator's probe, thorough remediation in compensating customers, and system errors being unintentional.
"In bringing these proceedings, the FMA sought to denounce the misconduct, and hold AIA accountable for the breaches and any harm caused to the 383 affected customers, who were overcharged (or had claims underpaid by) more than $413,000," noted the regulator. "The FMA also wanted to deter financial institutions from having deficient processes or systems."
Violations of the Act's fair dealing provisions involved false representations about benefits, termination date, and inflation adjustments.
In a statement following the ruling, AIA NZ chief executive Nick Stanhope said: "After conducting an internal review, we found a small number of instances where we may have fallen short of our own standards and commitment to being as transparent as possible with our customers.
"Since self-disclosing these issues to the FMA, we have worked relentlessly to remediate these complex issues, while engaging and cooperating with the FMA throughout. We also worked swiftly with the FMA to come to a resolution which was reached in July 2021, before the Court hearing earlier this year."
The CEO continued: "Our customer remediation process was completed over a year ago and, if a customer was impacted by one of the issues, they have already heard from us directly and we have put the issue right. We always strive to do the right thing by our customers and community, and this situation is no different."