Aussie brokers take advice from All Black great | Insurance Business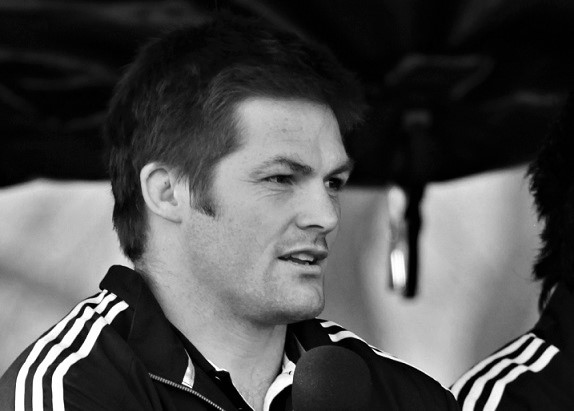 Former All Black captain Richie McCaw recently addressed a group of brokers and
AIG
staff in Sydney to share insights he's gleaned on the field that they could apply in the business world.
McCaw was in Australia to promote the new documentary
Chasing Great
about his life and career and took time out to help brokers as part of his AIG ambassador role.
One of the biggest things he'd learned from sport was how to function as a team, he said.
"In any business you've got to work with people and understanding how to do that effectively I think is a huge skill," he said.
"And when you get into a leadership position, [it's about] how to create a culture and get people to believe in something.
"If you don't have that in a sports team the result on Saturday is going to show, especially when the heat comes on.
"I think you can transfer a lot of that stuff into how you create a team environment who all believe in something and then function effectively together."
McCaw said there were differences between sport and business in terms of measuring the result of the work put in, but one way to counter that was with good preparation and thinking ahead.
"[You need to ask] 'what happens if this doesn't work?' - have you got a plan b, or have you got a way of getting around an obstacle?
"Rather than hoping that there's never going to be an obstacle, it should be about preparing for something to come along."
McCaw said the most successful businesses have often come through experiences of navigating through a tough period where their fortunes could have gone either way.
"If you get yourself prepared for that it gives you a pretty good chance," he said.
The most capped rugby player in history also discussed the strengths and challenges he encountered with the team's diversity and how best to apply that in the business world.
His other key advice was about how to be a good leader, and how he would never expect his team to do anything he wasn't prepared to do.
McCaw revealed that early on in his captaincy he tried hard to justify why he should be captain and have all the answers.
"The reality is I don't know them all, but my job is to figure out who has got them and create an environment where we get the right ones each time.
"So that's one of the big lessons I had from when I started."
Watch the full interview
here
.
Related stories:
Richie McCaw's new role at AIG
Insurer credits NZ rugby for awards win