Aussie minister's invitation to Trump has a bite | Insurance Business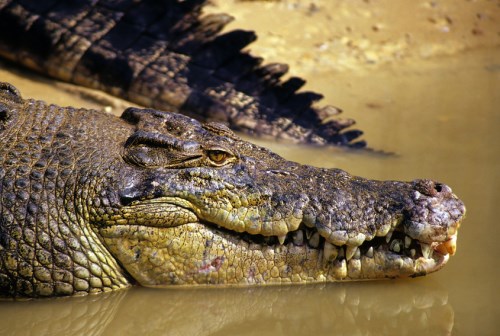 An Aussie politician's attempt to reach out to the new US President-elect by offering him crocodile insurance has left some of his constituents chomping at the bit.
Northern Territory chief minister Michael Gunner wrote an open letter inviting Donald Trump to the state and enclosed a crocodile insurance policy, saying that was what the region provided 'every president who graces the Territory's shores'.
He wasn't wrong there, as Barack Obama has received a policy, and even
Prince Harry got one when he went on secondment in the Australian military
.
In his letter, Gunner wrote: "We have a long history of positive friendly relations with the United States of America.
"I would like this relationship to continue for the long-term benefit of the Northern Territory of Australia and America."
Gunner sent the letter to Trump's New York base – Trump Tower on 5
th
Avenue,
yahoo.com
reported.
However, many constituents did not appreciate the gesture, and made their feelings known on Gunner's Facebook page.
'Distasteful', 'appalling', and 'disgusting' were just some of the adjectives they used to describe Gunner's invitation, with many questioning the thinking behind what they felt was a PR stunt.
"No way," wrote Joan Robinson. "He would taint the whole vibe, the inclusiveness, the freedom, the open-mindedness of your Territory, Michael. It's our last frontier. Let's keep it that way."
"Why would you invite a sexist, racist bigot to visit us?" asked Jonathan McElwee.
Quick to realise he may have bitten off more than he could chew, Gunner speedily jumped to his own defence.
"My politics clearly align much more with Clinton than Trump, and I strongly disagree with many things he has said, but he is the President-elect and I am determined to maintain a good relationship with the US," Gunner said in response.
"Our diversity in the NT will be an example of a better way."
The Crocodile Attack Insurance cover, provided by Territory Insurance Office (TIO), is considered to be unique to the Northern Territory.
It offers 'genuine cover for death resulting within 30 days from a crocodile attack in the Territory' and pays a sum of $50,000 for a premium of $10, which is valid for 183 days (six months) from date of issue.
So far, there has been no indication of whether Trump has decided to accept the insurance offer and the visit remains to be seen,
yahoo.com
reported.
Related stories:
Far Out Friday: Prince Harry gets a unique Aussie insurance policy
Prominent insurance figure speaks out against Trump