Aussie Steadfast boss happy not to be #1 in NZ | Insurance Business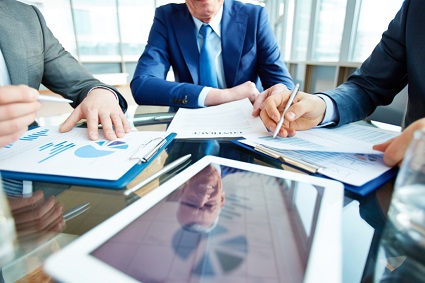 Steadfast
boss
Robert Kelly
says he is fine not being in the #1 spot in New Zealand because that position in New Zealand is 'too competitive'.
The CEO and managing director of the biggest broker network in Australia said it was crucial for them to have operations in New Zealand: "If you are operating in Australia you can't not do that.
"Would we want to be number 1, number 2, number 3 in New Zealand? No, because it is too competitive to be up there.
"And guess what, do you want to be number 1 where there are only 4.5 million people? There are more people in Sydney than there are in New Zealand."
Kelly said Steadfast now had a 10% share of the general insurance intermediary market in New Zealand and their focus was on building a 'strategic footprint with really good people in New Zealand'.
"We've got it and we are happy to just grow from time to time but there is no 'what can we do this year, what can we do next year, how can we get bigger?
"It is about unifying the network over there and making sure that whatever we do it is appropriately put into the market so that we are well respected."
So far he said that plan was 'going well' with around 36 operations in New Zealand to date and with a presence in all the main centres.
"We have about $300 million worth of sales over there, a tad under. They are exactly aligned to how we do business and it is a nice footprint to have."
However, he said: "Australia is our main prize."
Kelly's comments came on the back of a
strong full year result
with NPATA growing 45% to $82 million for the group.
The 36 brokers in New Zealand form part of 343 brokers in the wider group, located in 1,146 offices across Australia, New Zealand, Singapore and London with the overall annual GWP of $4.5 billion.
Kelly said: "Our focus for our Kiwi brokers includes strengthening their position with the domestic insurers, improving their back office systems, including rolling out INSIGHT to the majority of their businesses, and supporting them with bolt-on acquisition opportunities."
Kelly said the Group's recent acquisition of CHU and UAA had seen the underwriting agencies transition well into the Steadfast fold and benefit from growth in residential/commercial construction and large infrastructure projects.
UAA, which specialises in mobile plant and equipment such as cranes, heavy equipment and machinery, is now looking to expand into Asia with Singapore, Indonesia, Malaysia and the Philippines as the next targeted geographies.
Related stories:
Steadfast announces 45% profit boost
Q&: Allan Reynolds, EGM Steadfast Direct & NZ
NZ 'a most successful experiment'