Australian firm looks to launch CSR initiative in New Zealand | Insurance Business New Zealand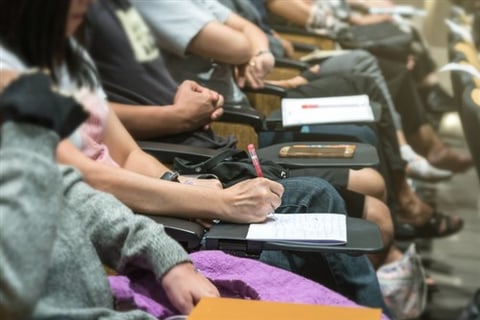 An Australian financial services company is looking to roll out a financial literacy initiative in New Zealand to teach young people about business skills and money management, along with an online platform that will allow brokers to showcase their community input to their clients.
The School Entrepreneurs Program has been developed by Astute Ability founder and principle broker Mhairi MacLeod and the Mortgage and Finance Association of Australia (MFAA), and offers school students courses on improving their financial skills and starting up a business. MacLeod is also looking to launch a digital programme across each level of the financial services sector, which can be placed on broker websites and keeps a running total of hours and dollars that the broker community has spent 'giving back'.
"We've had this digital platform reviewed by a panel of brokers, the MFAA and several key players," MacLeod told Insurance Business.
"It's going to give a truly measurable reporting system at the broker level – the platform will have the logo of each individual broker, their aggregator and their governing body, and their clients will be able to see how many hours they've put in, and how much they're contributing back into charity in dollar terms, and how much community advancement they've done.
"The platform then takes it to the next level, where those aggregators can quantify how many of their member brokers are participating in the scheme," she explained. "It will show in total dollar terms the amount that all their combined brokers have given back to the community. Then the governing body can calculate how many of their registered brokers are participating, and finally it can be taken to a government level where it can say 'as an industry, this is how much the financial services sector has given back to society in time, in dollar terms, in community advancement.'
"You can participate in this programme no matter where you are. It's a very transparent platform, it's on the websites at every level, and it provides a reliable running total."
MacLeod says the platform has the potential to properly showcase the positive impact the financial services sector has on the wider community, especially in light of much negative press over the last year.
The platform and the School Entrepreneurs Programme has been discussed with FINANZ CEO Katrina Shanks and Squirrel director John Bolton, and is potentially looking at a launch in New Zealand within the next year.