Auto insurance market to shrink by 60% by 2040 | Insurance Business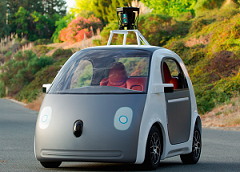 KPMG has predicted the private passenger automobile insurance industry will shrink by as much as 60% within 25 years in a new report.
The consulting firm said it anticipated 'severe implications' from dramatically shrinking personal auto premiums and recommended a combination of strategic and tactical efforts in response.
In its report '
Marketplace of Change: Automobile Insurance in the Era of Autonomous Vehicles
' KPMG estimated that accident frequency could decline by 80% by 2040 due to safer cars and more human-free driving and therefore reducing the need for auto insurance.
With the downward frequency of claims already at play thanks to accident-prevention features such as traffic jam assistance and lane departure warnings that partially remove the human element from driving, further automation would speed up the downward trend.
A rise in on-demand car services would compound this, KPMG said, as it would result in fewer cars on the road.
The report said while fewer accidents may occur, the cost per accident may rise substantially, as the new cars and their parts will be more expensive.
With the personal auto sector currently covering US$125 billion in loss costs, by 2040 the combination of accident frequency and severity assumptions would result in cover less than US$50 billion in loss costs, or a 60% drop, the report said.
All was not lost, however, as the report suggested personal lines' loss could be commercial lines' gain, with the move towards more car sharing and mobility on demand services; changing liabilities to software developers and car manufactures; and breaches of car computers triggering cyber liability insurance.
KPMG predicted extensive consolidation among insurers and massive changes in how auto insurers operate.
Joe Schneider, managing director at KPMG Corporate Finance, believed the increase in automated vehicles would put considerable strain on carriers.
"Many insurers don't have a profitability cushion to erode and lack the structural agility to shed costs quickly in an environment of rapid change," he said.
"Once the massive market disruption begins and traditional insurance business models are flipped upside down, we expect significant turmoil."
The firm also surveyed a number of key industry executives and found the majority (74%) felt they were prepared for driverless vehicles with 55% of respondents expecting regulators to impede their adoption.
It suggested several business strategies for insurers looking to address the changes it said were coming which involved consolidation to leverage large existing platforms, diversification into other products, innovation to launch new products to meet needs, and partnering up to consider new business models.