Balancing compliance and speed – are insurers getting it right? | Insurance Business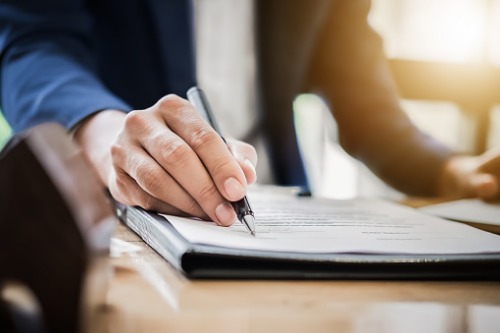 New Zealand and Australia's financial services firms are both facing new conduct regimes in the coming year, and according to Signavio's ANZ head Andrew White, insurers in both countries are looking to overhaul their processes while still keeping a tight grip on compliance – something which is proving to be a significant challenge for the larger players.
White says that enquiries around compliance have increased significantly over the past year, with many insurers looking to speed up everything from customer onboarding to claims processing. However, he says doing this in a compliant way can be tricky – especially given a raft of new legislation coming in with each new regime.
"The Financial Accountability Regime (FAR) is being pushed onto the industry in Australia, which I think is a good thing," White told Insurance Business.
Read more: Insurers scramble to optimise processes – but tech investment is down
"It's a different flavour to the changes that are happening in New Zealand as it's more localised, but I imagine the fundamentals will be the same. We're getting a lot of enquiries about that, and clients are asking how they can be compliant quickly and cost-effectively."
"One of our major clients has a huge broker model, and the industry as a whole is definitely picking up on how they can use technology to quickly get across all the compliance aspects that they need to have in hand – the customer journey, end to end claims processing, and all the other core areas that insurance companies work in," White explained.
"If someone rings up an insurance company to find out how much a policy is going to cost, the faster you can turn that around, the higher propensity you'll have for that prospect to engage with you. But the longer it takes for them to get back to you, the more they'll shop around – that's why automation is very much something they're coming around to."
Just like a bank which offers a home loan, White says insurers have to do their due diligence around customers before offering them a policy – and they'll have to prove to the regulators that their processes do exactly that to the required standard.
Read more: Digital evolution must happen across insurance value chain
"This is 101 of client engagement, so everyone is trying to speed up that process of onboarding a new customer – but they're also trying to do that in a compliant way," White said.
"You can't just say 'yes, we'll give you a policy,' because you've got to do your due diligence. So for the insurers, it'll be about how they can to that on a large scale while ensuring they're being compliant.
"This is certainly a challenge to a lot of organisations at the moment."