Bastian salary survey report reveals top five benefits experts would like to receive | Insurance Business New Zealand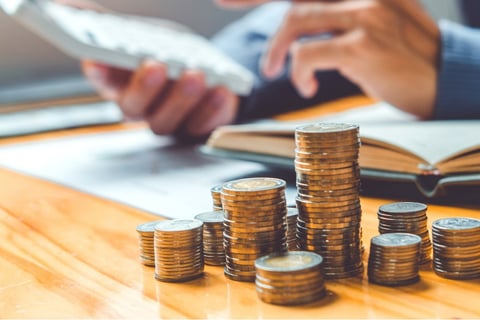 Despite the skills shortage currently plaguing Australia and New Zealand, 40% of workers in the supply chain and tech industries are still unhappy with their salaries – and a $150,000 base salary plus leaves and private health insurance may not be enough to entice them to stay anymore, new data reveals.
Recruitment specialist Bastian Consulting has recently published its Bastian salary survey report for 2022/23. It found that while an overwhelming majority (88%) of Australian and New Zealand workers described themselves as happy with their roles and the day-to-day tasks assigned to them at work, many (40%) still expressed dissatisfaction at their current salary.
Even a base salary of $150,000 with annual raises and leaves was not enough to entice experts in the fields of supply chain and tech, the survey showed.
Increasingly accessible options such as freelancing and consulting have been stunting companies' growth plans for some time now, and of those surveyed by Bastian, more than a third indicated they would consider leaving their company over the next 12 months – a quarter said they could leave for a 5% to 10% pay rise opportunity, while close to half would go for an increase between 10% and 20%.
Clearly, supply chain and tech companies had more work to do to entice their talent to stay. But what exactly would entice them to stay if a $150,000 salary was not making the cut?
"Salary is still the driver, and flexibility isn't a perk – it's an expectation," the Bastian salary survey report said, quoting a chief operations officer at a global supply chain company. "It's important to offer a total value package, which may look different for each candidate. Offering lifestyle benefits like gym memberships, … additional leave days and access to mental health support can be much more impactful than money."
In fact, the majority of the 1,000 specialist workers surveyed across New Zealand and Australia said their companies already offered competitive salary packaging with "standard" inclusions such as cars, bonuses, and private health insurance. More than a quarter of respondents (27.5%) said they already received private health insurance as a company benefit.
But these inclusions directly impacted if not improved business effectiveness, the Bastian salary survey report pointed out, but did not necessarily improve the lives of staff. For example, although 75% of those surveyed said they felt stressed and anxious because of their work during the past 12 months, only 12% said their companies offered paid mental health days.
The five most highly rated benefits were:
Over 20 days of annual leave
Training
Paid professional study support
Paid volunteering days
Financial support for upskilling
The bottom five benefits were:
Discounted travel
Contributions to health care
Paid parental leave above the number required by law
Tickets to industry conferences and events
Discounts on financial products
Employees were no longer impressed by private health insurance and superannuation. These were standard compared to support for their professional development and schemes that invested in their mental and physical wellbeing.
Surveyed employers admitted they did not expect "the great resignation" to subside any time soon, with over a third predicting it would only get worse over the next two years.
"Eight to 12 months ago, people began 'rate shopping' with no intention to resign and coming back to us demanding higher salaries," one chief operations officer from a global logistics company told Bastian. "Instead of using counter-offers to meet demands, we increased our non-financial benefits to provide a long-term solution for candidates. What we found was, more often than not, our company culture and growth opportunities were the main reasons most people stayed."