Bill Cosby wins battle against insurer AIG | Insurance Business New Zealand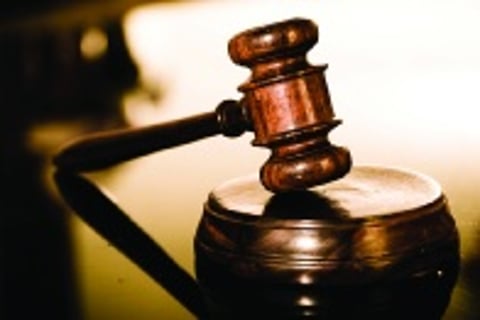 American International Group may be footing the bill after all for Bill Cosby's legal defence against sexual abuse claims.
On Friday, California Federal Judge Beverly O'Connell granted Cosby's motion to dismiss a suit filed by
AIG
and concluded that the carrier had a duty to defend the embattled comedian.
AIG had previously sued Cosby in two states, arguing that Cosby's homeowners policy with the company did not include denial of allegations of sexual abuse under the personal injury clause. The carrier pointed to an exclusion for "personal injury arising out of any actual, alleged, or threatened…sexual molestation, misconduct or harassment."
Cosby sought to have the suits dismissed and argued that AIG was misinterpreting the policy and endangering his ability to defend himself from accusations from Janice Dickinson and others.
In her opinion, O'Connell stressed the "arising out of" exclusion in the personal injury portion of Cosby's policy and found the meaning ambiguous.
"The Court finds that both Plaintiff's broad interpretation and Defendant's narrow interpretation of 'arising out of' are reasonable," she wrote. "The sexual misconduct exclusion could reasonably be read to require that Dickinson's claims merely relate to sexual misconduct, or that Dickinson's claims be proximately caused by the sexual misconduct."
Because such ambiguous terms are interpreted in favour of finding coverage, Cosby triumphed against AIG in this case.
O'Connell also found a second reason to dismiss the AIG suit in Dickinson's complaint – the presence of allegations independent of sexual misconduct.
"For example, allegations that Defendant 'intentionally drugged' Dickinson 'even though he knew that she had been in a rehab center for addiction a few months before' could reasonably be interpreted as independent of sexual misconduct, and therefore, within the policies' coverage," O'Connell wrote.
"Similarly, the Dickinson Complaint alleges that Defendant's statements contain numerous false implications about Dickinson, including the implication that 'Dickinson has falsely copied the claims made publicly by other women against Defendant' and 'the implication that Ms. Dickinson's rape disclosure is false and that therefore she is a liar'"
Courts impose a duty to defend in a "mixed" action such as this, and AIG suffered another legal loss.
The carrier's suit filed in Massachusetts is still being considered, in which AIG demands that the defamation cases filed against Cosby be paused in order to figure out the meaning of its policy.