Blank canvas on re-write leads to career highlight | Insurance Business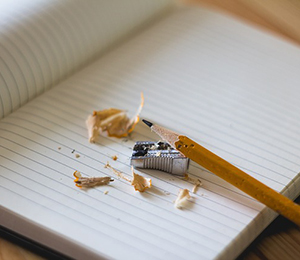 Nadine Taylor, claims operations manager at Marsh, talks about award-winning wordings, and how brokers are key to removing the industry's negative stigma.​
Why did you get into insurance?
It was purely by accident. After arriving in New Zealand from South Africa I was offered a part-time job with the Automobile Association in Auckland, which I gladly accepted. A few months later, a job opened in their insurance and finance department and I was asked if I was interested. The rest is history as they say!
How would you sum up insurance brokers in three words?
Driven
Focussed
Competitive
How would you change the industry?
I would love to change the negative stigma often attached to insurance and insurers. Many clients don't understand how their insurance policies work and are often suspicious of insurers and brokers and their intentions. This is certainly an area where brokers can assist and should be focussing on.
I would like to see mandatory training in specialist products (such as cyber and trade credit) and regulation as to who may offer advice on those products.
What's the most important thing a broker can do to develop their business?
Understanding our clients' business and their needs. Just going through the motions is not enough. We need to truly care about our clients and there should be no doubt in their minds that they are important to us. The business will develop naturally after we have mastered such an important skill.
What's the best advice you've ever been given?
Focus on what you can control and let go of what you can't.
If you were Prime Minister for one day, what would you do?
I'm not sure I would like to be Prime Minister even for one day. He has a thankless job and besides, I would not be able to achieve anything in only one day at that level!
What has been the highlight of your career?
There have been many highlights, but if I were to pick one, then it would be re-writing the State Insurance domestic policy wordings when I was in the product development team at
IAG
. I was given a 'blank canvas' to work with and my vision was to create a set of wordings that were in plain English and easy for our clients to understand. IAG were awarded the WriteMark Plain English award for the wordings as a result.
What's your favoured style of coffee?
Flat white with almond milk.
Union, league, soccer or other?
I'm a cricket fan! ODI's mostly. I do watch the occasional Union game though.
If you could invite three people to dinner, dead or alive, and excluding family and friends, who would they be and why?
Anthony Boudain – Perhaps he could cook the dinner! He has amazing stories to tell about food.
Ricky Gervais – I think conversation would never be boring with him in the room.
Michael Jackson – I was really sad when he died and loved his music growing up, so I have several questions I would like to ask him.
Complete this sentence: If I wasn't in insurance, I would be…
A cake shop owner – cake decorating is a hobby of mine and it is very rewarding.