Boots on for the big kick off | Insurance Business New Zealand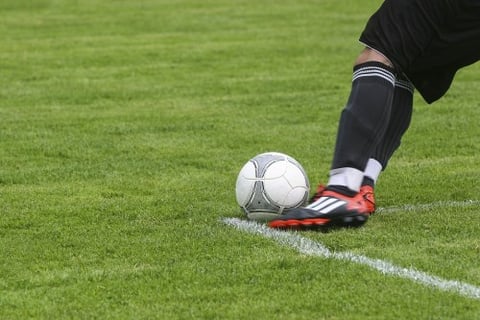 More than 250 people were expected to attend this year's Insurers v Brokers football tournament, according to the event organisers.
Pressure was even greater this year for the brokers to have a win,
following their three game defeat last year
, and only
one game won by the over 35s in four years of the State of Insurance league tournament
.
Interest in the event, which was due to kick off at 12.30pm at Eastern Suburbs AFC at Madills Farm in Kohimarama, was already 'substantially higher' than last year's inaugural tournament, organisers said.
"The event will be bigger and better, judging by the need to obtain additional buses."
Indeed, three buses for supporters had been organised and were scheduled to leave from The Right Track in Fort Street at 11.30am, 12pm and 12.30pm.
The first of two social men's games would take place at 12.30pm, with an 11 v 11 game (30 mins each way) and a smaller sided game (20 mins each way).
The women's game was at 2pm (30 mins each way) and the competitive men's (40 mins each way) would kick off at 3.30pm.
For some, however, the highlight would be watching the sponsors battle it out playing bubble football.
Representatives from
QBE
, McElroys,
Fee Langstone
, Indie Assessing,
Crombie Lockwood
, Field Assessors Ltd,
Allianz
,
PSC Connect
,
Steadfast
and Star Underwriting Agents were to be tasked with trying to tackle the ball off their opponents while shrouded in a zorb-type bubble suit, with the 10-minute-a-side game set to be quite a hilarious, if somewhat sweaty, spectacle.
Following the prize giving session at 5.45pm, buses would depart at 6.50pm, 7.15pm and 7.20pm back to The Right Track sports bar & café for limited free drinks and nibbles.
Then more hilarity was expected from a new addition to the agenda – karaoke hosted by Chris Murphy from 8.45pm to 11.45pm.
See the next issue of
Insurance Business
for all the results.