Boris Johnson admirer reveals radical retirement plan | Insurance Business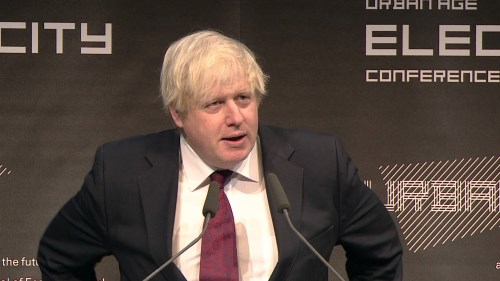 Anthony Mills, claims team manager at NZI, reveals why he loves prospective British PM Bo-Jo and his thinking behind introducing retirement at 40 if he was PM for the day.
Why did you get into insurance?
It was actually a fluke that I ended up in insurance. After finishing my A-levels, I stumbled across a Norwich Union advert for medical claims consultants in the local paper and thought I'd give it a shot. It turned out to be one of the best decisions I've ever made as I as love working in this industry.
How would you sum up insurance brokers in three words?
Adding extra value.
What's the strangest claim you have ever managed?
In the United Kingdom I would regularly underwrite and manage claims made for loss of income by sportsmen and sportswomen. Paying claims on risks that you personally agree to underwrite makes you look at risks with added diligence!
How would you change the industry?
Insurers need to play their part in creating consumer confidence, particularly in educating the public about the necessity of insurance. Initiatives such as
IAG
's Need2know campaign, which was launched to help New Zealanders understand changes to the way the industry now underwrites home insurance is a great example of this.
I also believe that New Zealand needs to introduce a requirement for all drivers to have compulsory third party motor vehicle insurance. It's simply not fair that someone can drive without having any protection in place for the financial consequences on others should they be at fault for an accident.
What's the most important thing brokers and insurers can do to improve their relationship?
Underwrite good sustainable risks that protect customers - it benefits us all in the long run.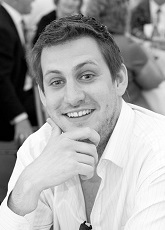 What's the best advice you've ever been given?
'Control the controllable' and not worry too much about what you can't control – wise words from Nigel Adkins who took my beloved Southampton Football Club to back to back promotions in 2011/2012.
If you were Prime Minister for one day, what would you do?
I'd introduce a bill that allows all New Zealanders to take 5 years' retirement between the age of 40 and 45. We can do things physically at 40 that we can't at the usual retirement age. It would also mean that we'd get to spend some of the formative years with our children without the worry of having to go to work.
What has been the highlight of your career?
I spent 9 months in Asia in 2007 when I was tasked with moving the Claims Operation of a previous employer from Hong Kong to Kuala Lumpur. While there I set up the first outpatient direct billing network for non-Chinese nationals, making us the first insurance company to do so.
What's your favoured style of coffee?
Trim flat white.
Union, league, soccer or other?
Football and cricket are my passions; playing the former and watching the latter.
If you could invite three people to dinner, dead or alive, and excluding family and friends, who would they be and why?
I would love to see Dave Gilmour, the guitarist of Pink Floyd, play live and what better place than in my living room.
I have always admired Boris Johnson and would love to talk politics with him.
Seb Coe is one of my heroes. He has been an Olympic athlete, politician, chairman of the
London Organising Committee for the Olympic Games
and is currently the Chairman of the International Association of Athletic Federations – there would be plenty to talk about!
Complete this sentence: If I wasn't in insurance, I would be…
I'd be 007 on Sundays and Mondays, a rock star on Tuesdays and Wednesdays, and a professional footballer on Thursdays and Fridays. I'd then spend Saturdays catching up on sleep….
Related stories:
Insurance industry should change its name
Why insurers should treat brokers like their spouse