Brainstorm with industry leaders | Insurance Business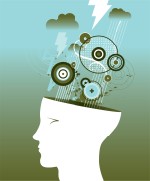 An elite list of New Zealand insurance heavyweights has been selected by the Australia and New Zealand Institute of Insurance and Finance (
ANZIIF
) to help young professionals seeking to learn from the best in the business.
Following on from the success of a similar event in Australia, the
Generation I Leaders of the Pack business breakfast
is being organised to give under 35's the opportunity to network with and interact with industry leaders.
Catherine Pettitt, Chair of the Institute's Gen i Council, said the events were based on small group conversations where discussion could be open, frank and relaxed.
"Each leader will meet with around nine under-35s to talk about career progression, skill building, how to overcome challenges, how to lead and anything else that might be on the minds of the attendees.
"This is about helping the next generation of insurance leaders to learn, develop confidence and gain valuable advice on how to move forward in their insurance careers," she said.
So far, this year's list of attending leaders are:
The events are part of the Institute's work to foster the next generation of insurance talent and to aid with talent retention and skills development among young people, said Jeff Pryde, Chartered Loss Adjuster and Director at Crawford & Company, one of those participating.
"This is a stellar opportunity for any young professional who wants to work their way up in the industry.
"Being able to ask questions, get advice and just interact with senior industry figures will give younger members of the insurance community the knowledge, confidence and enthusiasm necessary for a successful career.
"The industry leaders involved are also very excited about meeting the people who will be the future faces of insurance."
The breakfast is to be held on Thursday 27 November at Auckland's Crowne Plaza Hotel from 8am-10am.