Breaking News: Broker jailed for four years | Insurance Business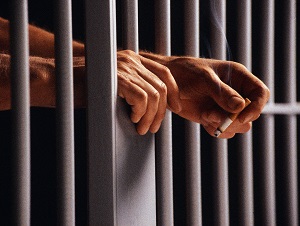 Bankrupt insurance broker Grant Herbert has been jailed for four years and six months, which follows on from the
guilty verdict against him in Auckland District Court
last month.
Herbert was found guilty of 17 charges of theft by a person in a special relationship under the Crimes Act. He was also found guilty of seven charges under the Secret Commissions Act for allegedly corruptly gifting to an agent, reports the
New Zealand Herald
.
Herbert, who shared a kickback with a senior manager at Bunnings Warehouse in order to keep the hardware chain's business, had also transferred client premiums into Herbert Insurance's operating account.
He used them to meet a variety of his own and the business' expenses to the amount of $2.5 million.
In some cases this left some of his paying customers with no insurance cover in place.
During the trial, the court heard Herbert was operating a 'money-go-round' where money was coming in from certain customers and being used to make payments which should have already been made with other client funds, the
Herald
reported.
Herbert was said to have approached a friend, Christopher Green, who was a Bunnings manager responsible for Bunnings' insurance, with the suggestion of providing 'sham' valuation surveys to Herbert Insurance as a front for receiving secret commissions.
When Green submitted invoices for these surveys to Herbert Insurance, the insurance boss would incorporate the fees into the insurance premiums which were then charged to the hardware chain.
The indictment against Herbert alleged he paid Green $159,000 between 2003 and 2010.
Green was sentenced last year to five month's home detention.
Serious Fraud Office director, Julie Read, said Herbert's conduct could be damaging to the community's confidence in brokers.
"Clients who were uninsured as a result of Mr Herbert's offences were exposed to a risk of loss many times greater than the cost of the premiums which they paid in good faith," she said in the
Herald
report.
"These and the other offences of which he has been convicted represent serious breaches of trust on the part of Mr Herbert.
"Mr Herbert's conduct has also had the potential to damage the community's confidence in dealing with brokers and thereby damaged the interests of all those brokers who act honestly."