BREAKING NEWS: Major insurer reveals new motor partnership | Insurance Business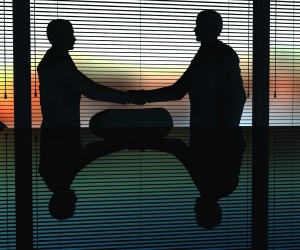 Suncorp New Zealand has today announced the sale of the majority of its Autosure motor insurance business to Turners Limited, and the start of a new corporate partnership with Turners.
Under the deal, it said:
Turners will acquire the Autosure brand, and Autosure's Mechanical Breakdown Insurance and credit related Payment Protection Insurance portfolios
Suncorp New Zealand will acquire Turner's Motor Vehicle Insurance portfolio as customers renew
Suncorp New Zealand will retain the Autosure Motor Vehicle Insurance customer portfolio
Suncorp New Zealand will enter into a new corporate partnership with Turners.
Suncorp New Zealand CEO
Paul Smeaton
said the move delivers on the company's growth strategy.
"Turners is New Zealand's largest seller of cars, trucks and machinery, so it makes perfect sense for Suncorp New Zealand, a leading general and life insurance provider, to go into partnership with them."
Turners CEO Todd Hunter said the company was 'very pleased' to be partnering with the insurer.
"Turners has enjoyed a great working relationship with Suncorp New Zealand over many years and they have a vision and guiding principles that are closely aligned to our own."
Under the partnership, Suncorp New Zealand's
Vero
brand would underwrite Turners motor vehicle insurance.
Policyholders would benefit from Vero's capabilities including claims support, and Turners strong position in motor vehicle sales, finance, and insurance, the two companies said.
The deal is still subject to approval from the Reserve Bank of New Zealand.
Related stories:
Insurer Suncorp reiterates NZ vision
Major insurer unveils stake in 'world-leading' insurance platform