Brexit voting closes – early poll results in | Insurance Business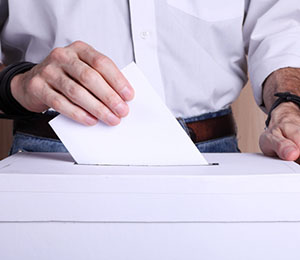 Early indications from a respected poll strongly suggest that Britain has voted to stay in the European Union.
No official exit polls were conducted for Brexit, but a YouGov poll showed Remain beating Leave 52%-48%. While the poll has a much smaller sample size than a typical exit poll, YouGov did call the Scottish Independence vote within one percentage point in 2014. And Nigel Farage, leader of the UK Independence Party and a prominent booster of the Leave campaign, has told Sky News that he thinks "Remain will edge it."
British Prime Minister David Cameron had long lobbied for Britain to remain in the EU, saying an exit would cost British jobs and deal a blow to the nation's economy. Those who wanted to leave the union, however, said Brexit would allow the UK to better control immigration and save the money it contributes to the EU's budget.
"It has boiled down to jobs versus foreigners," Justin Fisher, a politics professor at Brunel University in London, told
Bloomberg
.
While the official results are still several hours away, if early signs are correct, what does that mean for Australasian businesses? Mostly, it means they can breathe a giant sigh of relief.
Many analysts believe a UK exit from the EU would have had a profound effect on global markets – perhaps even sending them into a nosedive. There were fears that Britain's severing of ties with the EU would negatively impact trade, economic growth, investment and jobs in Europe.
This morning the New Zealand dollar had jumped above 72 US cents for the first time in more than a year as confidence that UK voters would stick with the EU firmed ahead of today's historic vote.
Bank of New Zealand currency strategist Jason Wong noted ahead of the vote that the market was already trading as if a 'Remain' outcome had already been determined.
The kiwi climbed to 72.44 cents at 8am in Wellington from 71.80 cents at 5pm yesterday.
The trade-weighted index climbed to a 13-month high of 76.52 and was at 76.46 at 8am from 75.99 yesterday, the
NZ Herald
reported.
"For the NZD there is little technical resistance ahead, a reflection of its recent strength, but on fundamental factors the currency is looking really stretched.
"In illiquid market conditions over the next 12-18 hours, anything seems possible."
US analyst Axel Merk, chief investment officer at Merk Investments, told USA Today ahead of the vote: "The market is looking for an excuse, or trigger, to sell and might well get one. The Market believes a potential Brexit is a very serious thing for risk assets."
The impact would have been even more deeply felt because global markets had been betting on Britain to remain in the EU,
USA Today
reported.
But with the UK voting to remain, stocks on Wall Street and around the world are expected to get a boost. Shares of large UK banks should spike, according to
USA Today
.
"It goes without saying that we would get a huge relief rally with a 'remain' vote," David Rosenberg, chief strategist at Gluskin Sheff, told clients prior to the vote.
Experts said if the vote had gone to the exit camp, New Zealand would have been unlikely to have noticed any immediate changes, because Britain would have to renegotiate trade and political links with the rest of the world.
That would take at least two years and perhaps as long as 10.
For some, however, a vote either way was predicted to have little effect.
Kiwi insurer CBL stated that either way it would be business as usual for them.
"CBL Insurance DAC, CBL's European insurer is domiciled in Ireland, which is not affected by Britain's decision," said CBL managing director
Peter Harris
in a statement to the market earlier this week.
"And we have already confirmed to our employees at European Insurance Services Ltd (EISL) in Tunbridge Wells UK, who write business in France, that if Britain decides to leave the EU then EISL will remain operating in Tunbridge Wells, and shift its legal domicile, probably to Ireland."