Broker accepts fee disclosure as inevitable | Insurance Business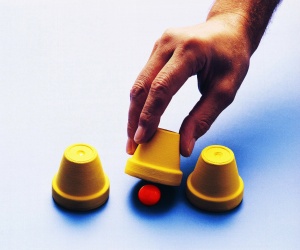 Crombie Lockwood
CEO Carl O'Shea says he thinks disclosure of broker fees is inevitable but it should be an industry-wide focus, not just about broker fees.
O'Shea was speaking as a panellist at this month's Insurance Brokers Association of New Zealand (
IBANZ
) Forum in Auckland.
"My view of disclosure is much wider than just the potential hidden fees that brokers might have," he told Forum delegates.
"It's no doubt that brokers charging fees that are inappropriate is unacceptable for our customers, but my desire is that as an industry we sort that out internally rather than get that into the public forum which is going to diminish the good reputation we're starting to build."
He suggested the industry takes steps to control inappropriate behaviour.
"To me it's quite simple, I've had that discussion when everyone's talking about premium trust account audits and people charging fees that are inappropriate. I think some activity, harsh though it may seem would be for insurers if they saw that behaviour to say we're not going to deal with you on that basis or at least start to do something proactive to address the behaviour."
He also said transparency of cost and disclosure should go further.
"It should say what is the broker doing for his costs, what is the capital provider or insurer's portion of costs, what's the reinsurance costs. I think it's far greater than just the broker's hidden fees which seems to be what the focus is.
"If we had true transparency of cost around the inbuilt costs of reinsurance etc it may make it easier for us to explain to our clients why premiums fluctuate so greatly," he added.
He agreed with
IAG
's Jacki Johnson that the industry should self-regulate.
"It would be fantastic as an industry if when we're regulated against we don't have any surprises so I think working together [is the answer]. It's not like it's a huge industry in New Zealand, it doesn't take a lot of changed behaviour to actually meet the regulation requirements before it hits us."
Fellow panellists representing insurers
QBE
, IAG and
Vero
all felt disclosure was inevitable and would be better for the industry.
Jacki Johnson said: "This market really trusts the advice model and the broker model so you can continue to build the value in that and not be ashamed of it which is why I can't understand why there's so much fear of it – if you're delivering the value people will pay for it."
She did not believe that the industry was being unfairly targeted.
"We are a financial services industry so the bar for trust is higher cause we're dealing with people's money and assets so it is a bit of a different issue."
Answering the question of when the market would start quoting net so everyone is on a level playing field, the insurers said it would require a whole change in the business model.
Johnson said: "You can't have a level playing field in business, the Commerce Commission wants us to be competitive. Thinking it's all going to be a nice level playing field would be a bit naïve.
"What we need to say is how do we build partnerships who understand how we do business together and what is the requirement for that. We give you a product net, like any other manufacturer distributor style relationship, then there needs to be a trust for what you do with that and how you're working with your client."
Vero's
Cris Knell
said net quoting was very much at the top end of the commercial market and was something for the market to digest over a period of time. He didn't think it would affect all sectors.
QBE's Ross Chapman said he would be happy to start quoting net 'tomorrow, across the board.'
He said: "It puts the onus back on the broker on how he's going to charge his fee."