Broker agrees with FMA churn report | Insurance Business New Zealand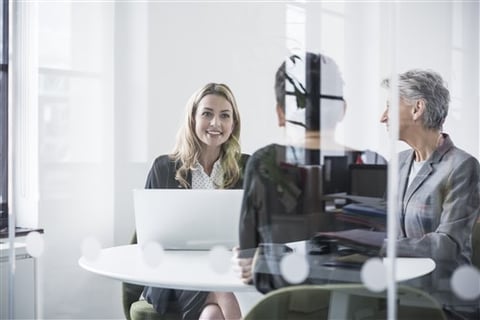 It's hard to argue that insurance brokers are working in their clients' best interests on every application if they're being incentivised over and above normal commission rates, a broker claims.
Mark Miller, of AIM Financial Services, said he was pleased to see the Financial Markets Authority (FMA) take a "stance on soft incentives," and he agreed with their position that incentives such as offshore trips hosted by insurers could, and in some cases did, influence advisers' decisions on who to write business with.
The FMA's report concluded that such behaviour could result in poor customer outcomes due to a lack of transparency on disclosure requirements and a conflict of interest that was encouraged by soft dollar incentives.
The FMA came out strong against soft dollar incentives in its recent report Life insurance replacement business, which has caused ripples across the industry - the major result being AMP's announcement last week that, from 2019, it would scrap its offshore trips for brokers. AMP said at the time it agreed with the FMA's recommendation to place customer interests first, to increase transparency and improve customer outcomes.
Miller is a registered financial adviser (RFA) - the RFA community makes up the bulk of New Zealand's financial advisers with approximately 6,800 registered. This is compared to authorised financial advisers (AFAs), of which 1,800 are licensed and authorised by the regulator, meaning the majority of advisers are not licensed by the regulator and have no disclosure requirements to their clients. However, the FMA added that RFAs are still required to show "care, diligence and skill" in carrying out their work. Four RFAs were cited in the FMA's recent report for breaching these obligations and were issued with warnings.
This issue is being addressed in the FSLAB – Financial Services Legislation Amendment Bill – currently before the Select Committee, which includes a new Code of Conduct for all advisers that will increase transparency and protection for policyholders. RFAs are not required to disclose their commission structure to clients, nor do they need to disclose any soft dollar incentives they may receive from selling an insurer's product to their clients.
"My personal view is that it's good to see the FMA take a stance on soft incentives, and I agree with their position," Miller said.
"It's hard to argue how advisers could be working in their clients' best interests on every application, if they are being incentivised (over and above their normal commission) to send business to a particular provider.
"But soft incentives extend beyond travel rewards. For this reason, some common sense needs to be applied when "policing" soft incentives. For example, we don't want to see bank and insurance company staff needing to declare every time they purchase advisers a coffee.
"The counter argument to soft incentives is that providers can simply convert funds set aside for soft incentives into higher commissions which incentivises brokers in any event. To me, this seems reasonable as it's available to all advisers and takes away a mentality of "if I send x number of deals in, I might get a trip away."
AMP confirmed to Insurance Business that its last offshore trip this year is worth 10 continuing development points (CPDs). AFAs are required to complete no less than 30 CPD points over two years.
Fidelity Life, Asteron Life and Partners Life have not revealed how many CPD points their trips were worth. Sovereign also declined saying "in response to your question, we don't comment on the detail if our commercial arrangements."
Related stories: