Broker Aon set to defend itself | Insurance Business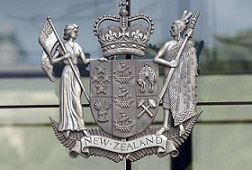 Lyttelton Port Company (LPC) is suing Aon over allegations that the insurance broker was negligent and in breach of contract in arranging LPC's property insurance program during the period covering the September 2010 and February 2011 Canterbury earthquakes.
The port company filed a statement of claim in the High Court in Christchurch on 29 June seeking $184 million in damages plus interest and costs.
Aon listed the action on its quarterly report for the period ending 30 June 2015 filed with the US Securities & Exchange Commission (USSEC).
According to that filing, it said: "LPC contends that acts and omissions by Aon caused LPC to recover less than it otherwise would have from insurers for losses suffered in the 2010/2011 Canterbury earthquakes."
The port company received an insurance payout of nearly $440 million in February 2014 following a mediation process with its insurers
Vero
,
NZI
and
QBE
.
At the time it said there was an outstanding matter with a third party that might result in the company making an additional recovery.
While directors at LPC are said to be confident in their case, Aon is not sitting back, and on the USSEC filing said: "Aon believes that it has meritorious defences and intends to vigorously defend itself against these claims."
This stance was repeated when they released the following statement after
Insurance Business
contacted them on the matter: "In accordance with company policy, Aon does not comment upon pending litigation, but will vigorously defend itself against the claims made by Lyttelton Port Company Limited."