Broker body shocked by fire levy rate increase proposal | Insurance Business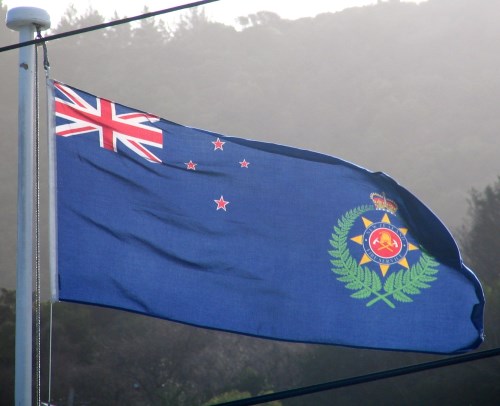 Brokers have been left reeling by a proposed 40% increase to fire levy rates and are scrambling to let their feelings be known.
The matter was opened for public consultation yesterday and broker body
IBANZ
(Insurance Brokers Association of New Zealand) is already drafting its submission.
IBANZ CEO
Gary Young
told
Insurance Business
the huge increase was 'substantially higher' than expected, which was 'concerning'.
He said it underlined what they've constantly repeated: "Essentially this is an inefficient, unfair tax on some New Zealanders to provide a service everyone needs.
"The proposed levy rate increase of 40% is a huge increase in an environment where inflation is running at 1-2%."
According to a statement released yesterday by the Minister of Internal Affairs, Peter Dunne, there hasn't been an increase to the levy since 2008.
"The result of this consultation would be implemented around mid-2017," he said, "And from 2018-19 Cabinet has agreed to an updated levy arrangement collected on insurance for all property damage, and extending the levy on motor vehicles to include third-party insurance."
Minister Dunne added: "This proposed increase would make sure that our hardworking firefighters are receiving the most complete support from a properly funded, fit-for-purpose organisation into the future," he said.
Board chair of the New Zealand Fire Service Commission Paul Swain said that to successfully transition to the new organisation, the board expected the levy would need to increase by about $36 per year for the average homeowner, or 70 cents per week.
He said: "Bringing 626 operational units and over 14,000 firefighters and support staff is not a simple or quick task, so we need to invest the right amount of time and money to ensure we get it right.
"The end result will be a unified fire service that can adapt as the risks and needs across our communities change."
Young was quick to stress that IBANZ had 'complete support' for the valuable service that Fire and Emergency New Zealand (FENZ) looked set to be.
However, such an increase had major consequences, he said. Added to that the basis of calculation would change from July 2018, as would the exemptions, this was moving into 'totally unknown territory'.
"What we can be certain of is that levy payers are going to be hit hard.
"Regrettably there is no mechanism in the Bill for involvement of the insurance industry in the setting of future rates.
"It is left to a three yearly general public consultation which is hardly a satisfactory check on the use of levies."
Another concern was the growing problem of underinsurance.
"More of the money consumers have to spend on insurance will go to fund FENZ leaving less for actual insurance, thus resulting in greater underinsurance which is already an issue."
The other issues he said IBANZ would be making in their submission included:
Funding streams previously available for rural services have been stopped leaving levy payers to pick up the shortfall;
The costs of merging the rural and urban services are being proposed to fund the merger process.
He said: "Of the $303m required, government will ultimately only contribute $40m. However, levy payers are being asked to contribute $151m plus reimburse the government's $112m capital injection.
"Although we totally support FENZ we do not support the funding model at all."
Young pointed to other countries who had switched to alternative ways of funding their fire and emergency services.
"We fail to understand why this model continues to be used when similar countries such as Australia and the UK have recognised its failings and moved on.
"Instead we are now seeing the imposition of even greater penalties on responsible members of society, those who protect their property, while freeloaders still get the same service."
Related stories:
Insurers put brokers in hotseat for fire levies
Fire service funding plan 'disappointing'