Broker boss: NZ the core focus over Asia | Insurance Business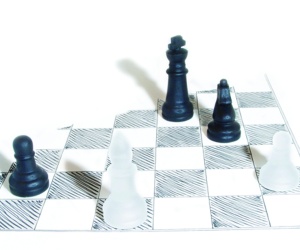 With 'strong and growing' contributions being delivered from underwriting agencies, risk services and its recent New Zealand acquisitions according to Austbrokers' full year results, CEO and managing director
Mark Searles
says he has no plans to look elsewhere for opportunities.
Yesterday, the company announced a 20% growth in the group's GWP pool which was driven by New Zealand and new Austbrokers partners.
It also said it was their 10
th
consecutive year of underlying profit growth since listing with a 2.5% increase in adjusted NPAT to AU$36.3 million and a 9.4% increase in group revenue to AU$217.3 million.
Searles said the group had committed AU$70 million on acquisitions in the last year, which was their biggest year ever for acquisitions, and now it was time to get the model right.
"From our point of view, we aren't looking at Asia. From our perspective, we want to make sure we are utilising New Zealand very much as a marketplace to ensure we get our model right and ensure that we can demonstrate that. And off the back of that, that gives us confidence to then go and potentially look elsewhere but right now that is the core focus for us," he told
Insurance Business
.
"There is plenty of opportunity in Australia and New Zealand given our strategy. Again, it comes back to discipline. We aren't just going out and buying things for the sake of it or spending large sums of money on different areas, it has to accord with the group strategy."
Searles said growth strategy in New Zealand would follow the same format used for.
"It's exactly the same strategy. It's an opportunity to execute exactly what we've done in Australia in exactly the same way."
He said doing it differently would be too confusing and difficult.
"If you can do things in a pretty consistent way, still respecting that it is a different international market and a different regime, but from a strategic point of view and a business model perspective we are following the same road."
Searles said after working on the planning for acquiring the New Zealand business for two years he was really pleased with how things had gone.
Since being in the New Zealand market since December,
Austbrokers has acquired half of BrokerWeb Risk Services and 100% of the management rights to BrokerWeb Management
. It then
merged with BrokerNet to create NZBrokers
, effectively making it the third largest broking entity in the country after Aon and
Crombie Lockwood
.
"It's exceeding [our expectations], absolutely. It's a real meeting of minds. What we can bring to the party in terms of intellectual property capabilities and services linked with the opportunity to really create scale, because through scale you improve your bargaining and leverage with the insurers, and all that's been achieved but it's not finished.
"We have plenty more to do over there. It took two years to do it properly and we've executed it really well and I'm really pleased with the way this has gone. There is plenty more opportunity in the pipeline over there," he added.