Broker boss sets sights on further growth | Insurance Business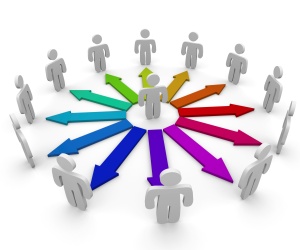 Rothbury
managing director
Roger Abel
is still on a high after scooping the prize for Large Broking Company of the Year at the 2014
ANZIIF
New Zealand insurance industry awards earlier this month.
Their win, which stopped fellow finalist and global broker giant Willis from getting the award three times in a row, is a real coup for a company with only a 10% share of the market.
And Abel feels certain that industry recognition will serve to fuel the momentum on their continuing
growth and acquisition journey, set in place nearly 20 years ago, in an
upwards direction.
"It is nice to be recognised in that some of the things we've been doing internally, others have looked at and said that's been worthwhile," Abel told
Insurance Business
. "And overall I know it's given a bit of a buzz around the business."
The company drew praise for their measurement of customer satisfaction using the international Net Promoter Scores (NPS), methodology they adopted in 2007.
"Just this month we hit the target that we set back then for our commercial brokers of getting a score of 40 so that's pretty exciting stuff," said Abel.
Also highlighted in Rothbury's winning entry was their introduction of webinars in 2013 to deliver regular training to the company's 15 branches and 220 staff around the country.
This has meant more learning opportunities with less time away from home for staff.
Another success sealing it as a 'great quarter' for Rothbury was receiving its second nomination in the Best Workplaces survey.
It marked a perfect position to build upon, said Abel.
"From here for Rothbury, we've already got a great team who have achieved to this level but we do have sights to partner up with new businesses and grow further."
While he wouldn't be drawn on any details as yet, Abel said it was vital for Rothbury to grow faster than organic growth would normally allow and the reason was down to scale.
"We've grown from 60 to 220 people in the last eight years and we could not have achieved that organically.
"It's important to gain further scale, the way the market is now operating, scale is more important than it was 10 years ago. Insurers are looking at different channels to market differently and it's important to be able to access solutions for our customers that are the best and I think size and scale helps with that, I know it does," he said.
Rothbury's owner driver model where most of the people in each branch have a local shareholding, also marked them out from their competitors, Abel said.
Since hooking up with Australian broker network
Steadfast
18 months ago, he said the benefits to New Zealand were only just starting to come to the fore.
"They [Steadfast] have really done some great things in Australia. The New Zealand market here has very similar insurers, as we know, many of them are owned back in Australia.
"Some of the partnerships that have been established and solutions they've come up with and problems they've solved – you can't just turn up with a suitcase and unpack them, but you can work through and expect that they will gain delivery and traction in the New Zealand market more quickly.
"So yes we're pretty enthused and I know they are too," he added.
And enthusiasm is not something Roger Abel lacks, and he is the first to admit it.
"I'm pretty motivated by commerce and business in general and I understand the macros of the insurance business even though it's not something that spins everybody's wheels. But that's what keeps me energised and enthused!"