Broker boss won't budge on acquisition figure breakdown | Insurance Business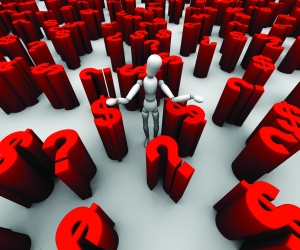 It stopped short of a fist fight but there were plenty of long, awkward silences at a press conference hastily thrown together this week to introduce Arthur J Gallagher's chairman of its international brokerage, Tom Gallagher, to the New Zealand media.
The bone of contention was Gallagher's refusal to reveal the actual purchase price of
Crombie Lockwood
.
"I'm afraid I cannot provide that information to you because we made a purchase from Wesfarmers as the insurance entity of the Wesfarmers business," Gallagher said.
"The last thing I want to do is come into New Zealand and wind up in a little bit of a fist fight with the business publications but you have to understand that as a US listed firm we're very particular about what we put out into the media."
One journalist walked out when Gallagher dug his heels in on the contentious point several times.
"I can't give you information that I don't have," he maintained before suggesting that he could put it to the people who manage AJG's communications.
"I'm happy to take that forward and see if they would be willing to do it but as I sit here today that's not public information that we've ever disclosed and it's information that we will not break down because it's not known to all. It's very particular about US listed companies."
He also refused to discuss Crombie Lockwood's earnings and there was debate over the company's current rate of organic growth.
Gallagher was part way through his fourth visit to the country since the
purchase of Wesfarmers' broking arm
, including NZ's Crombie Lockwood and OAMPS Australia and OAMPS UK, was announced in April this year for AU$1,010 million.
While the deal was arranged in a matter of days, Gallagher said it was a reflection of the quality of the business.
"Our team literally spent three weeks non-stop tearing it apart making sure that we understood what was going on and four and a half months later we do not have one surprise."
The purpose of this trip was to review next year's budgets and visit the branches around New Zealand to meet more of the team.
"Initially it's 'hello, how are you' and my message is 'I know what you do because I do it and have done it my whole life'," Gallagher said.
"Next time around we'll talk more about the business, what are their plans, what are they trying to do and how do we bring value to our customers, how do we continue to grow the business."
He said AJG, currently ranked as the world #3 biggest broker, was a firm that was incredibly acquisition hungry, having made 60 acquisitions this year and 60 the year before that.
He said making the four big acquisitions of Giles, Wesfarmers, Oval and Noraxis was unusual for them in such a short period of time but all were opportunities AJG couldn't afford to miss.
"You walk away from any of them you miss it forever. We've kept a conservative balance sheet so that at the opportune time we can go in and be ready for this kind of opportunity."
He said Crombie Lockwood represented a wonderful platform agency for further opportunities for AJG.
But he said their motivation was not about numbers or dollar values.
"It's really about personalities and it's about trying to find partners who do the same things we do, who are the same mindset as we are and have the same culture that we have.
"If you think the only thing that matters is how much did we pay for this I think you miss the point."
He said as soon as he walked into Steve Lockwood's office he knew the companies would fit like a hand in a glove and he had no plans to change the model in place here.
"What we want to try and do is help all of us leverage what we're really good at and bring it here, and enable them to take what they're really good at and move it into Australia and help us grow our business in Singapore and Asia, to cross pollinate if we can into the UK and back from the UK.
"Steve [Lockwood] and Carl [O'Shea] and the team have built an incredible business, they've got terrific wordings that they use, they've got the process that they have, we hope that we can turn that around and use that inside of our company as well."