Broker brothers build booming business despite initial market resistance | Insurance Business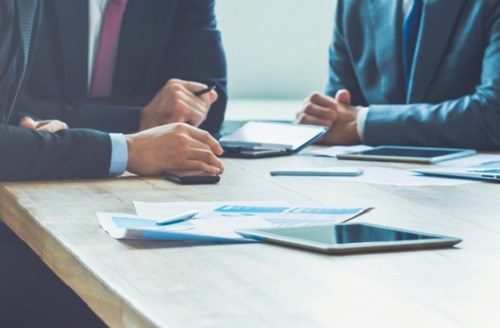 No-one can accuse the Jensen brothers of resting on their laurels.
Both Matt and Andy, who are the sibling force behind Taupo's Matt Jensen Insurance Brokers (MJIB), admit they are driven people whose appetite for building the business perhaps only equals their passion for high-intensity sports.
The brokerage has grown to a team of 12 staff, all of whom profess to a love of some kind of outdoor sport, ranging from ironman, to motorsport, to mountain biking, boxing and wakeboarding.
Matt told
Insurance Business
that building the business from scratch was tough in the beginning, despite their considerable passion and drive, but the culture they had created had attracted a group of like-minded people prepared to invest themselves in the business.
"The two biggest challenges in the beginning were developing partnerships and establishing the business," Matt said.
"There was a lot of corporate bullying going on purely based on the motive to stop us setting up, and it was interesting to see which insurers were very supportive of us and which were not."
While the resistance from the bigger players was initially tough, Andy said the pair turned the negative into a positive.
"We championed the next tier of insurers and that enabled us to provide a real point of difference," he said.
Matt said doors that were initially shut then began to open and with 20-25% organic growth each year they're now the number two broker in Taupo in terms of size and gross written premium.
He said being brothers had been a successful dynamic, and since then their brother-in-law Aidan Barrett had joined the team.
"There's an immediate sense of trust and respect and you also know that the honesty is immediate – we cut to the chase and deal with it!" Matt said.
Matt came from an established insurance broking background while Andy was an engineer in the aircraft industry and was looking for something different.
Because of that, Matt knew Andy would be great on the compliance side of things, and with Aidan's IT skills the three became a dream team.
"The chemistry works, it's a natural relationship and understanding with each other and you can move forward very quickly," said Matt. "That becomes very powerful in terms of supporting each other, we just click.
"We can run a marathon together and step in the boxing ring and fists will fly, however we never fall out!"
Andy said the work culture they had created had made MJIB an attractive place to work for those also wanting the best of what the Taupo lifestyle has to offer.
"We've always been sporty and we're beginning to realise now that a healthy body equals a health mind," he explained.
"So we'll take time off on a Wednesday afternoon to go and do some personal fitness, and that's available for all the staff.
"If you've got an unproductive staff who don't do any fitness they might be operating at 75% for the day, but if you've got a person who's fit and active, their mind tends to be active as well, and they'll be operating at 90%, and if that's for seven hours a day that's better than 75% for eight hours!
"Plus we live in the right area that's big on multisports."
It's not just fitness the Jensens put an emphasis on, they've also invested heavily in tertiary education.
"All of our brokers are tertiary qualified with a mixture of NZ Cert Financial Services L5, diploma and degree qualifications," Andy said.
"We believe it's about finding the right people and then you can teach them the job."
The formula seems to be working – as the business has grown year on year, the company has taken on roughly one staff member per year as the workload continued to increase.
The recent
SSP
outage which affected around two dozen brokers using Pure Broking in New Zealand proved a more recent challenge which Andy says they couldn't have got through without the sheer dedication and commitment of their loyal staff.
"We didn't write a single bit of business for a month, that was… oh mate!" said Andy.
"What it was, was a bloody good management exercise, trying to keep staff focused while putting on a cheery face, we couldn't send anyone on leave because we didn't know when it was going to come back on.
"Then when it did come back on they were working late, coming in weekends, and that wasn't demanded, they wanted to do it.
"So that's an example of getting the best out of staff, they feel empowered and it pays off."
Matt added: "Above all there is real equality amongst the 12 staff. Every voice and comment is heard, noted and acted on.
"Team meetings are held every day and each person takes their turn to chair them. That's how we operate and respect each other."
Related stories:
Two NZ firsts among Kiwi cluster group winners
Green broker tracks fleet to reduce carbon footprint