Broker fined for breaching restraint of trade clause | Insurance Business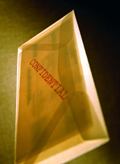 A former
Aon
insurance broker who tried to take clients with him when he set up his own business has been ordered to pay more than $70,000 after he breached a restraint of trade clause.
The company took West to the Employment Relations Authority (ERA) seeking $364,709.51 in damages, which included future losses calculated over a period of seven years.
Andrew West had been a senior account manager at Aon until leaving in July 2014.
Before his departure, Aon reminded him there was a 12-month restraint of trade clause in place which prohibited him from dealing with any Aon customers he had dealt with in the two years prior to his resignation.
However, West told clients of his plans and was found to have forwarded confidential documents to his personal email address.
These included a list of Aon's clients, Aon's information on Cyber Liability, a business interruption calculation sheet, and details on particular policies.
The ERA found West had dealt with 18 clients in breach of the restraint.
But West argued that the restraint of trade was unenforceable because it sought to restrict competition.
However, ERA member Vicki Campbell said it was enforceable because the information West had about Aon's business as a senior account manager was significant.
She said he had had the opportunity to forge strong links with clients and was in possession of highly confidential information about Aon's business.
Campbell calculated Aon's actual loss of $60,449.88 in lost brokerage fees for the 18 clients who switched to West during his restraint of trade period. West was required to pay Aon that amount.
She did not agree with the amount Aon had requested as the clients had indicated that they would have moved at their next policy renewal anyway so it was not possible to project future losses.
She said: "Mr West's action in taking and keeping Aon's confidential information was deliberate and calculated.
"These breaches are not technical and not made inadvertently and a penalty is required."
She continued: "Mr West took the documents with the intention of using them for his own benefit. He had previously requested to take clients he considered to be family or friends and this request had been declined.
"On balance I believe it is more likely than not that Mr West wanted the client lists as he viewed this as his 'asset base' and this would give him a head start in establishing his business."
She added: "Mr West has demonstrated no remorse in his actions and steadfastly held to the view that he had adhered to his obligations at all times."
She also imposed a penalty of $8,000 for breaches of his employment agreement and a penalty of $5,000 for West's company, AWIBL.