Broker fraudster out of jail | Insurance Business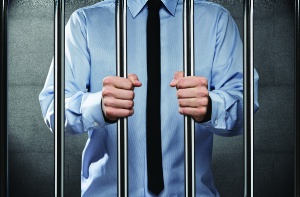 A broker who used client premiums for his company's and his own expenses has been released from jail after being sentenced for four and a half years.
Grant Herbert, former managing director of Herbert Insurance, was released from jail to an undisclosed address in May, after a parole board said he did not pose an undue risk of reoffending and had support in the community.
Herbert was jailed in 2014
for using client funds for his own expenses and for sharing a kickback with a senior manager at Bunnings Warehouse in order to keep the hardware chain's business, the
NZ Herald
reported today.
He also used a forged document to get a $250,000 credit facility.
Between February 2009 and when the company went into receivership in March 2011, Herbert had been found to have transferred customer premiums into Herbert Insurance's operating account and used to meet a variety of both his personal and the business' expenses.
The Serious Fraud Office, which brought the prosecution against him, said the amount involved was about $2.5 million.
He is now banned from managing anyone else's money until 2019 and is prohibited from running a company until that time.
In prison, while many white-collar criminals turn to gardening while there, Herbert used the time to get cooking qualifications, his parole board decision said.
Related stories:
Broker jailed for four years
Global implications for broker's fraud