Broker group brings diversity festival to Auckland | Insurance Business New Zealand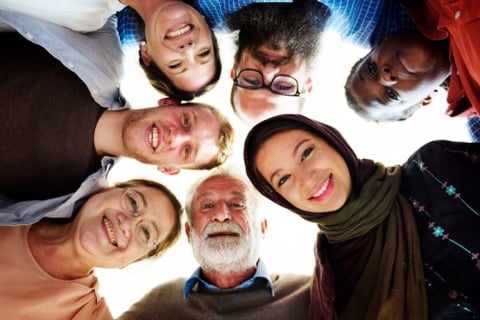 NZbrokers has announced its sponsorship of this year's first Dive In Festival event to held in Auckland - an event promoting diversity and inclusion in the insurance industry.
Dive In has been raising awareness of the business case for diversity and inclusion for the last three years, and the aim in 2018 is to "harness the energy of the festival to encourage action across the sector." The festival attracted over 7,000 people across 17 countries and 32 cities in 2017, and the 2018 annual theme is 'Time for Inclusion' – an acknowledgement that time is the greatest barrier to achieving inclusive cultures within businesses.
Sponsored by NZbrokers, Ando Insurance and Wotton + Kearney, the first-ever Auckland festival will be focused on raising awareness of mental health, and will open up discussion around a topic that is still widely seen as taboo within the workplace.
The panel discussions will examine the responsibilities employers have to employees when it comes to maintaining their mental health, and will talk about whether corporates are doing enough to support staff when it comes to mental wellbeing. The festival has garnered widespread support from across the industry, with other sponsors including AIG, Aon, Willis Towers Watson and Zurich.
"I am proud to advise that NZbrokers is involved in this year's Dive In Festival through co-sponsorship of the first ever Auckland event, and I encourage everyone to make the most of this and attend," said NZbrokers CEO Jo Mason. "Dive In is helping insurance get fit for the future, highlighting the business case for diverse and inclusive workplaces and providing practical ideas and inspiration for how to bring about positive change."
Dive In is an initiative of Inclusion at Lloyd's, a collaboration between Lloyd's and a number of other industry participants. 2018 marks the start of its two-year campaign, 'Awareness into Action.'
"This year's festival builds on the accelerated progress on diversity and inclusion across the sector in the last three years," said Pauline Miller, head of talent development at Inclusion at Lloyd's.
"To grow this momentum, Dive In 2018 will see more subject matter experts leading valuable and engaging discussions, equipping professionals across the sector with the tools to take action both individually and within their organisations."
The Auckland festival will be held on September 25.
Related stories:
Why it has become #time4inclusion in insurance
Dive In gets set for new locations