Broker in court on multiple theft charges | Insurance Business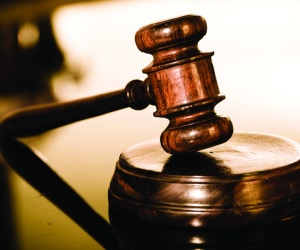 The former boss of Herbert Insurance, Grant Herbert, has pleaded not guilty to 18 charges of theft by a person in a special relationship and eight charges under the Secret Commissions Act.
The Auckland District Court heard yesterday how Herbert was running a 'money-go-round' comparable to a Ponzi scheme when his company ran into financial strife, the
New Zealand Herald
reported.
Crown lawyer Todd Simmonds told the court that between February 2009 and March 2011, when the company went into receivership, customer premiums were transferred into Herbert Insurance's operating account to meet various business and personal expenses instead of being kept in a separate account.
The Crown lawyer said this was unlawful and an illegitimate use of the premiums and that Herbert knew and instructed it to happen, the report in the
Herald
said.
Simmonds told the court that Herbert would cover up the offending by making late payments to insurers waiting on funds. He said he would also use money coming in from some customers to make payments which should have already been made with other client funds in what was described as a 'money-go-round' similar to a Ponzi scheme.
The Crown lawyer alleged some of Herbert's paying customers were left with no insurance cover in place.
"It was an ongoing calculated course of deception on the part of the accused Mr Herbert...It was deliberate," the
Herald
reported Simmonds as saying.
"Mr Herbert in many instances was basically pocketing that money and using it for his own purposes or the purposes of his company."
The Secret Commissions charges that Herbert faces allege he corruptly gave an agent employed by Bunnings payments for referring that firm's property insurance requirements to Herbert Insurance, reported the
Herald
.
The indictment in the case alleges Herbert gave this man $159,000 between 2003 and 2010. The biggest payment in a year was $30,000 in 2007.
It is also alleged in the indictment that Herbert made personal receipts of about $30,000.
Herbert's trial is expected to take 3 to 4 weeks in the Auckland District Court before Judge Brooke Gibson and a jury. The Court is expected to hear from more than 50 witnesses.