Broker marks 50 years in NZ | Insurance Business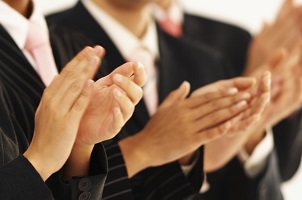 Willis New Zealand staff members are volunteering their time to help local not-for-profit organisations as a way to celebrate 50 years of advising clients here and in the Pacific.
The special anniversary was kicked off with staff at the Auckland office collecting for the annual Red Cross appeal in the first of many community-based activities taking place around the country.
Willis New Zealand CEO
Peter Lowe
said the company was extremely proud of the milestone achievement and was looking forward to marking the occasion throughout the year with clients, insurer partners and the local community.
"We have a range of activities planned, including staff volunteering time to help local charities," he said.
"It is fantastic to have the opportunity to give back to the local community which has supported us over the last 50 years."
Although brokers from Willis' London office had worked with New Zealand-based clients as far back as the 1920s, the opening of the first local offices in Auckland and Wellington demonstrated greater dedication to the New Zealand and Pacific region.
In later years, Willis opened a Christchurch office and now has more than 90 associates across New Zealand.
During the 50 years of operation in New Zealand the company has managed some of the most significant and complex insurance claims.
Following the Christchurch earthquakes, Willis client managers rode pushbikes in order to attend meetings with clients where roads were unpassable by motor vehicles in a show of commitment to the community, the company said.
And after the recent devastation of Cyclone Pam in Vanuatu, Willis' client manager was on the first available flight to the islands to provide support to clients.