Broker network announces mixed results, new CFO | Insurance Business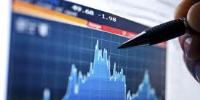 Austbrokers has announced a mixed set of half-year results and have filled the position of CFO after a "detailed search".
Jodie Blackledge will take over from the retiring Steve Rouvray, who will stay on as company secretary until a replacement can be found, and will start her role in April until a full handover has been completed by July.
"We are very pleased to announce that Jodie Blackledge has accepted the role of CFO," managing director and CEO Mark Searles said in a statement to the ASX.
Blackledge was previously CFO of The Trust Company and has worked with Bank of America Merril Lynch and AMP.
"Jodie brings a wealth of experience to the role. She will be joining the group in early April with a view to conducting an orderly handover with Steve to take over the reins as CFO from 1
st
July, 2015.
"I would like to place on record our significant thanks and appreciation for all that Steve has done for Austbrokers over the last 30 years," Searles continued.
Austbrokers announced an 8.3% increase in reported consolidated net profit after tax, for the half-year, up to $13.9 million from $12.8 million but a 14.8% decrease in adjusted NPAT, to $12.4 million from $14.6 million last year, was blamed on the reduction in premiums.
"The Group's results were impacted by the reducing insurance premium rates in the insurance broking sector which reduced broker commission income on renewal of business. This was offset by other income and new business growth with the supporting expense increasing slightly," the statement to market continued.
The Group announced that client numbers over the period had increased by over 4.3% from the same period last year which helped soften the drop in broking income to only 0.7%.
"Overall insurance broking contributed 13.9% to the decline in Adjusted NPAT of which 2.9% related to acquisitions and a further 2.7% from deferral of income in the second half. Increased borrowing costs relating to acquisitions accounted for a further 1.3% decline in Adjusted NPAT."