Broker network AUB Group declares its NZ growth aspirations | Insurance Business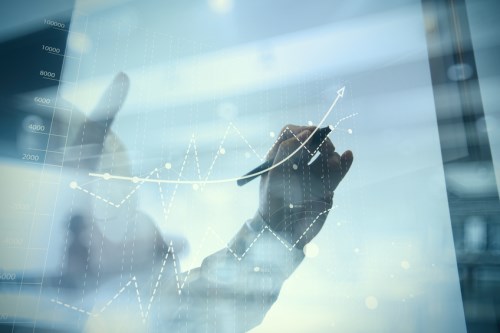 The idea, says
AUB Group
CEO and managing director
Mark Searles
, was to diversify and take a bit of pressure off the Australian brokers who were providing 90% of the income for AUB Group with the rest made up from a small portfolio of underwriting agencies.
Fast forward four years and that percentage has dropped to 70% of the Group income, with 15% from underwriting, 11% from risk services and 4% from New Zealand.
While it's only 4% of AUB Group, in New Zealand terms
NZbrokers
has become the largest broker network in the country and the third largest broking entity.
Searles told shareholders yesterday at the Group's AGM: "I am particularly proud of the fact that we have established the Group as the largest broking management group in New Zealand with aspirations to grow further."
NZbrokers represented over $550 million of GWP, he said, and the company had successfully imported both its business model and operating model into the market which had resulted in "excellent income and profit growth over the year, driven by a mix of acquisition and organic growth".
An example of adherence to the business model was the acquisition of one of New Zealand's largest brokers, Runacres and Associates.
"Pleasingly, our approach has enabled organic growth of 31% including a 14% growth in premium funding income and this has been supplemented by three acquisition investments and since the year end we announced the 50% acquisition of leading Rotorua-based broking company, Dawson's."
Searles said it would continue to look for investment opportunities in Australia and New Zealand across insurance broking, underwriting agencies and risk services.
He said he felt the 'heavy lifting' of re-designing the model to embrace the three key areas of physical, financial and people risks was complete and the eco-system was built.
"Our opportunity will be to maximise this model and to ensure continued adherence to our three disciplines in Australia, to leverage all of these in New Zealand and to investigate relevance in other territories," he said.
Searles revealed some of the specific actions, among others, to execute this strategy included the launch of its new direct life proposition in partnership with Suncorp, continuing to bring new partners into the Group and driving collaboration opportunities available to their partners.
He also said he anticipated that premium rates were starting to 'normalise'.
"Despite the fact that we cannot control the setting of premium and interest rates, we do anticipate an environment of stable premium and interest rates over the year," he said.
"The year has started well for the group, with signs that the premium rate environment is flattening as we had anticipated."
This meant the Group's guidance range of 0-5% growth in adjusted NPAT over the prior year could be reiterated, and if conditions continued in this favourable direction, Searles said the Group should perform at the upper end of that range, subject to prevailing economic conditions.
Related stories:
Fresh NZ proposition holds out to 'twin headwinds'
NZ expansion saves AUB Group from bigger losses
Network acquires broker from major insurer