Broker network boss shares company's NZ plans | Insurance Business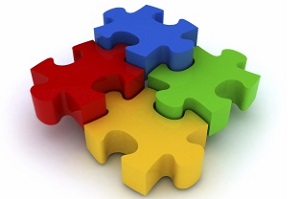 Steadfast
managing director and CEO
Robert Kelly
says the New Zealand part of the business is 'meeting and exceeding' expectations after two thirds of the network's AU$300 million GWP increase resulting from the
NZ acquisition last July
.
"It's meeting and exceeding our expectations," Kelly told
Insurance Business
.
"We've found some brokers over there that think the way we think over here – that's not a facetious comment by the way. We feel that we've got a lot of stuff that we can add to their business and they seem to be very, very, very happy to be involved with us.
"We've got a great group of people over there, we've got a team and management on the ground over there and
Allan Reynolds
, one of my EGMs here [in Australia] spends at least a week a month in New Zealand."
With Steadfast's share of the general insurance intermediary market in New Zealand up to 10% following the Allied Insurance Group acquisition, Kelly said the next plan was to continue Steadfast's progress into the market.
"We've got to get our product range across our current brokers over there and to ensure that the services that have made Steadfast strong in Australia are spread into the New Zealand market.
"And if that looks to be done successfully, and indeed we are doing that now, then we will look to opportunities that will come for new brokers who may wish to join us over there."
Kelly said with AU$110 million capacity set aside for acquisitions and a M&A team in situ evaluating opportunities, there was one key thing they looked for when doing due diligence.
"Simply saying it, we've got a no dickheads policy. If we get an opportunity to do business with somebody and we are not aligned with what they want to do or them with us, or they don't want to be in bed with us then we don't want to be involved.
"So when I say a cultural fit they've got to be good guys or girls and they've got to go like 'this'll be good or I like the opportunity of doing this' and if they don't look like that then there's not a lot of value for us to continue and go forward with them."
He said Asia was definitely on their radar and it would be 'inopportune' not to have a presence up there.
He said the company already owned a broker in Singapore and Hong Kong was the other territory that they would 'look at intently.'