Broker predicts further rate reductions | Insurance Business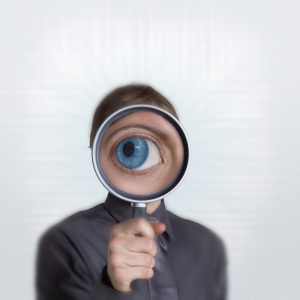 A significant decline in New Zealand property rates in 2014 in the major client segment is expected to drop further in 2015, according to
Marsh
's
Pacific Annual Insurance Market Report 2015
.
"Strong competition between insurers will continue to result in a softening of pricing and an increased availability in coverage," the report noted. "There are expectations for further premium rate reductions in 2015.
"However, a double standard exists in the market, with significantly greater premium reductions being afforded to larger corporates, than small or mid-sized businesses."
All the major insurers are keeping pace with the growing rebuilding and construction taking place in Canterbury but Marsh warned: "The detail and quality of property submissions presented to underwriters remain critical to achieving competitive pricing and the broadest available coverage."
Significant legislation in the pipeline that Marsh highlighted was the Health & Safety Reform Bill which will affect all workplaces, organisations and individuals in New Zealand.
The new legislation, which officially takes effect from April 2015, "places greater requirements on governance and involvement from senior management and directors of companies to ensure the health and safety of all workers.
"It is expected to bring an increase in penalties, possibly in line with Australia – A$600,000 fines for individuals and up to A$3,000,000 fines for corporate entities – and an increased likelihood of aggressive regulatory investigations and prosecutions," the report said.
It also signalled the
Sentencing Amendment Act 2014
, which allows for uncapped victim reparation to be awarded for lost earnings not covered by ACC in excess of previous capped thresholds.
The impact of the legislation was yet to be reflected in the Employers Liability market, which remains flat, or the Statutory Liability market, which is flat to hardening with regard to rates and underwriter appetite.
The report noted: "Increasingly there is a demand from New Zealand businesses with an Australian footprint to secure statutory coverage in that territory."
The report said the Directors & Officers Liability market could see premium increases for high-risk clients with several factors being front of mind for insurers, including legislative changes that place increasing demands on directors.
"Consequently, directors are taking a greater interest in and have a better technical understanding of their D&O coverage, prompting company boards to purchase increased limits and broader coverage."
The Financial Institutions market should also see some movement as the effects of the updated Financial Markets Authority, Commerce Act, Health & Safety Act, and the Bridgecorp decision begin to be felt.
The report said: "Insurers are increasingly conservative on coverage offerings and are demanding a high degree of detail and transparency on underwriting submissions. Generally, higher-risk accounts are investigating and buying higher limits."
New entrants not subject to paying historic claims in the Professional Liability arena have fuelled further competition. In addition, clients with 'weather tightness performance' exposures are beginning to see some pricing relief as the market's stance on this issue softens, Marsh said in its report.
"With the continuing redevelopment in New Zealand, construction opportunities are being fiercely contested between local and non-local insurers."
Marsh said it predicted the limited adoption of cyber insurance to continue until the market experiences significant claims development.
No other local insurers were showing immediate interest in providing this class, with it currently remaining limited to
AIG
, Zurich,
Delta
and Dual.
However, a massive overhaul of the
1993 New Zealand Privacy Act
with 130 recommendations being made by the Law Commissioner could see more activity.
The company also predicted a change in availability of markets to underwrite cover for pollution risks as more insurers focus their attention on writing environmental insurance.