Broker Rothbury ahead of rivals with app upgrade | Insurance Business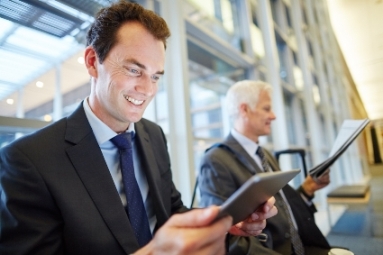 Rothbury
has revealed a new and improved version of its My Rothbury app, aimed at commercial, farm and domestic clients, introducing updates based on client feedback.
The broker said their clients could view their insurance policies, sums insured and excesses as well as contact details of their broker, account balances and claims information.
Now, there was even more flexibility, according to Rothbury managing director
Roger Abel
.
"With My Rothbury 2.0 there is more flexibility for the order in which insured items appear," he said.
"The new version also offers a more descriptive claims summary, helping clients to manage and review more easily when they have multiple claims on the go."
He continued: "Clients often need to provide certificates to prove their public liabilitiy cover when they take on new work or contracts.
"With My Rothbury 2.0 clients can now request certificates quickly and simply through My Rothbury instead of having to call or email their broker."
Abel pointed out that the app update had been released
a year after the app's initial launch
and before rivals had produced apps for commercial clients.
He said 3,000 clients had now downloaded the app and unsolicited feedback they had received included comments about how convenient it was and a useful reference point for sums insured and cover in one place.
Abel said research they had studied underlined their commitment to continuous innovation and improvement of its offerings.
"Our decision to invest in the app is supported by the latest stats showing the burgeoning growth in mobile internet access and apps," he said.
Among these stats were that last year in the US, mobile use accounted for 51% of internet usage compared with 42% for desktop and laptop combined, according to a report by Kleiner Perkins Caulfield & Byers analyst Mary Meeker.
Also, Yahoo's Flurry analytics showed 90% of time spent online on mobile was spent on apps with business apps being the second most popular category as of March 2016.
Related stories:
Rothbury's new app builds business
Insurance companies get in on the app